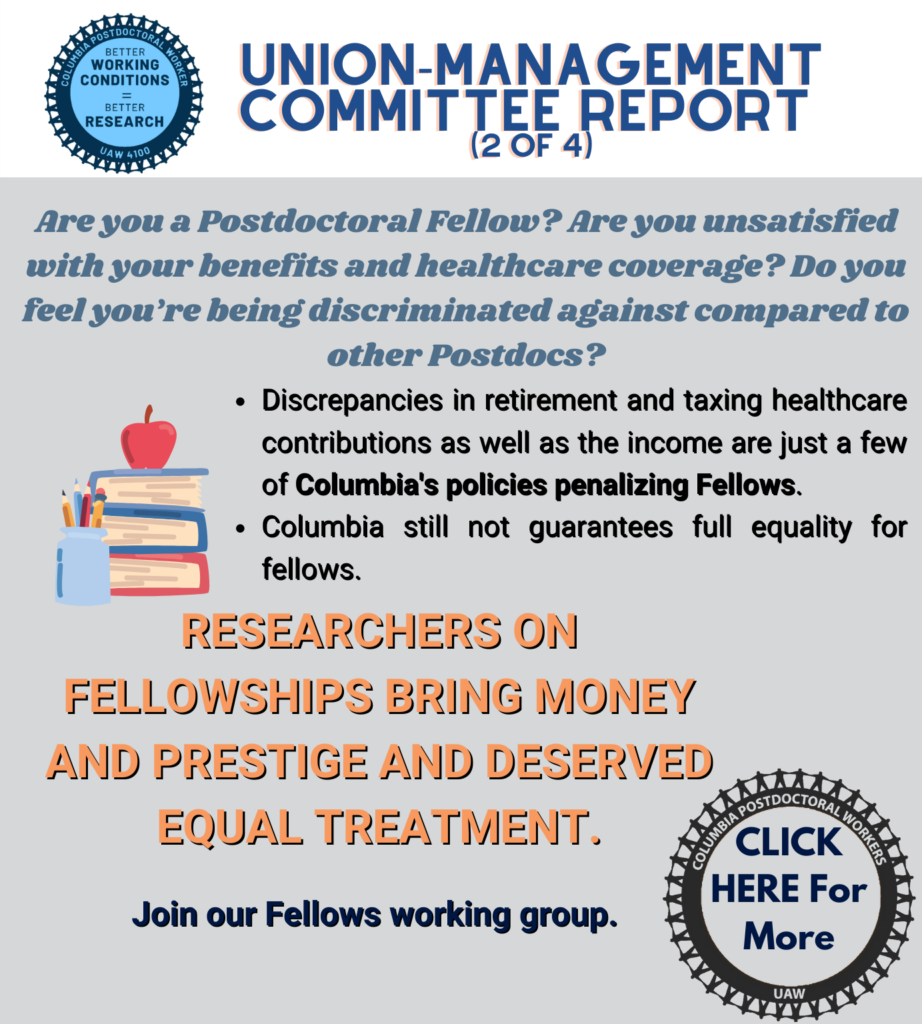 ---
ACADEMIC WORKERS ACROSS THE NATION ARE STRONGER TOGETHER & FIGHTING FOR MORE
This past week, nearly 48,000 academic workers across ten campuses in the University of California school system went on strike for salaries that match cost of living and more affordable childcare and housing, among other issues. This includes thousands of our colleagues at UAW 5810, the Postdoctoral and Academic Researchers at the University of California!
Meanwhile, here in New York, New School Adjunct Faculty (UAW Local 7902) have gone on strike demanding real raises, expanded health coverage, greater job security, and real recourse against harassment and discrimination — join their picket lines from 8:30 a.m. to 12:30 p.m. and 3:30 p.m. to 7:30 p.m. at 63 5th Avenue in front of the New School University Center!
Just this month, NYU Adjunct Faculty, also with Local 7902, reached a landmark victory in their new contract, winning major raises, expanded health care coverage, and a host of other benefits.
This is an exciting time to be part of a national movement of academic workers pushing for change in academia together through our collective power. In our own negotiations with Columbia, it will be critical that a strong majority of us are signed on as members.
---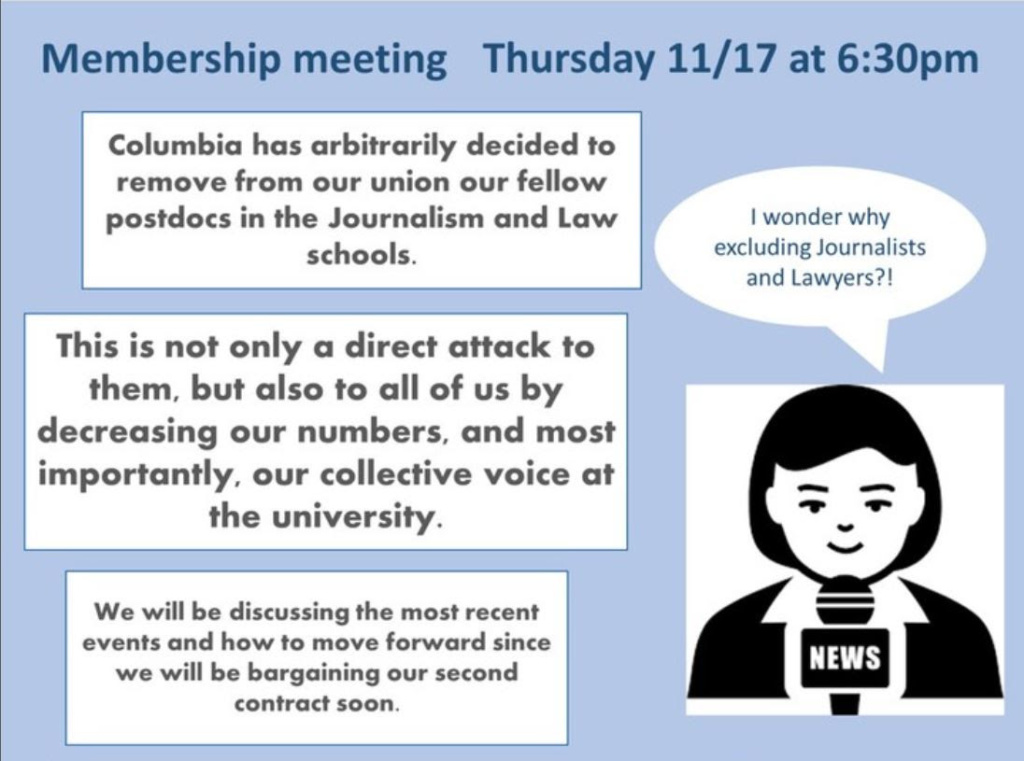 We will discuss events around the Journalism and Law Schools as well as updates from our Bargaining Committee and Organizing Committee, as well as the monthly finance report.
---
BY FRIDAY: MAIL YOUR BALLOT FOR UAW ELECTIONS OF THE INTERNATIONAL LEADERSHIP!
The UAW Monitor has recommended that members mail their ballots no later than Friday, November 18th, so that they arrive in time to be counted on November 29th.
If you are a member in good standing, please ensure that you put your ballot in the mail by this Friday so that your vote counts! Once you've returned your ballot, you can verify that it was received at the designated post office by entering the sequence number on your ballot and your last name here: https://uawvote.com/verify.
In this election we are voting for: the UAW President, Vice Presidents, Secretary-Treasurer, and Director of our Region, 9A.
You can learn more about the Regional Director candidates' positions on these issues from this Forum our local alongside other Columbia UAW unions hosted with the candidates.More information can be found on the monitor's website: https://uawvote.com/
In solidarity,
CPW-UAW Local 4100 Executive Board
Alvaro Cuesta-Dominguez
Cora Bergantinos-Crespo
Enrica Calzoni
Fede Amodeo
Panagiotis Oikonomou
Pierre-Jacques Brun
Sumaira Zamurrad
Tulsi Patel
---
Want to stay informed? Check out our website and follow us on Twitter, Instagram and Facebook.