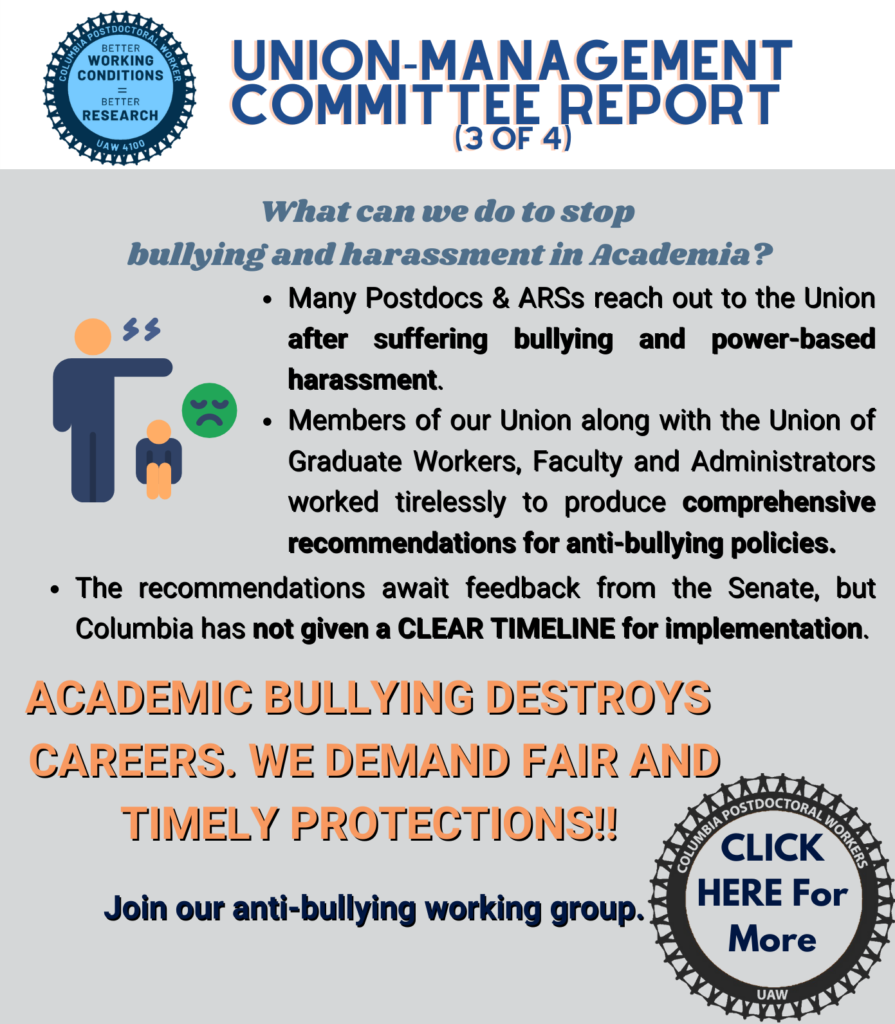 ---
POSTDOCTORAL RESEARCHERS & OTHER ACADEMIC WORKERS JOIN THE LABOR WAVE
Picket lines continued this week as the New School walked away from the bargaining table, leading to a surge in support for New School part-time faculty who are out on strike. Read more about what faculty are asking for here.
Meanwhile, our colleagues in California, including thousands of Postdoctoral Researchers, continue their strike for living wages, raises that reflect rent increases, better job stability for postdocs, and a host of other proposals.
And large turnouts for bargaining are helping Mount Sinai Postdocs, who just recently unionized, negotiate a successful first contract that will ensure the wave of unionization for postdocs in New York City keeps improving working and research conditions, as it already has been!
Academic workers like postdocs are leading the charge to create a better academia through our collective power. Our union is only as strong as our members, so with our own collective bargaining coming up in months, now is the time to join your voice to those of your peers who are fighting for you.
In solidarity,
CPW-UAW Local 4100 Executive Board
Alvaro Cuesta-Dominguez
Cora Bergantinos-Crespo
Enrica Calzoni
Fede Amodeo
Panagiotis Oikonomou
Pierre-Jacques Brun
Sumaira Zamurrad
Tulsi Patel
---
Want to stay informed? Check out our website and follow us on Twitter, Instagram and Facebook.