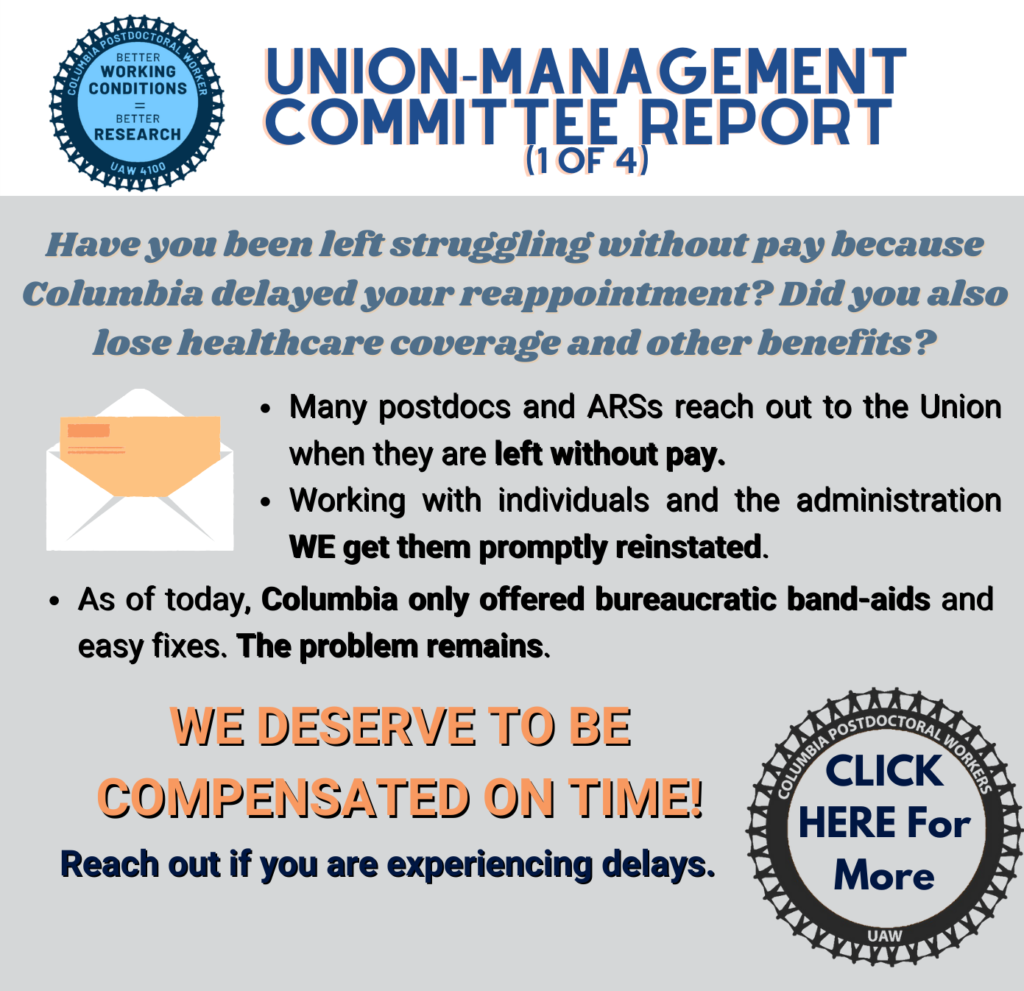 November membership meeting!
Thursday November 24th is Thanksgiving, a holiday recognized by our contract (as well as the day after) therefore, we will hold our membership meeting next week, on Thursday November 17th at 6:30pm, in hybrid mode: both in person at CUIMC and on zoom. Use one of the links below to RSVP. We will send a proposed agenda soon! But let us know if there is any topic you'd like to discuss.
RSVP TO ATTEND THE MEMBERSHIP MEETING IN PERSON
RSVP TO ATTEND THE MEMBERSHIP MEETING ON ZOOM
In solidarity,
CPW-UAW Local 4100 Executive Board
---
Want to stay informed? Check out our website and follow us on Twitter, Instagram and Facebook.