As part of a national call, a coalition of workers and students at Barnard and Columbia is rallying for reproductive justice this comingThursday, October 6th.
Join us and over 30 schools from 20 States in a coordinated rally at noon at the Sundial, Columbia Morningside, at the center of the College Walk, to demand a federal law protecting the right to abortion care, women healthand gender affirming healthcare.
We ask that Columbia provides free abortion pills and childcare on all campuses, withdraw its institutional support from the proposed plan for a "feminist" jail in Harlem, and keep the Red Ballon Preschool open. Read more and sign the petition here.
Help us make some noise! We want Columbia to listen to our demands.
For more details, including specific demands to Columbia, >>>>>> https://linktr.ee/cugsan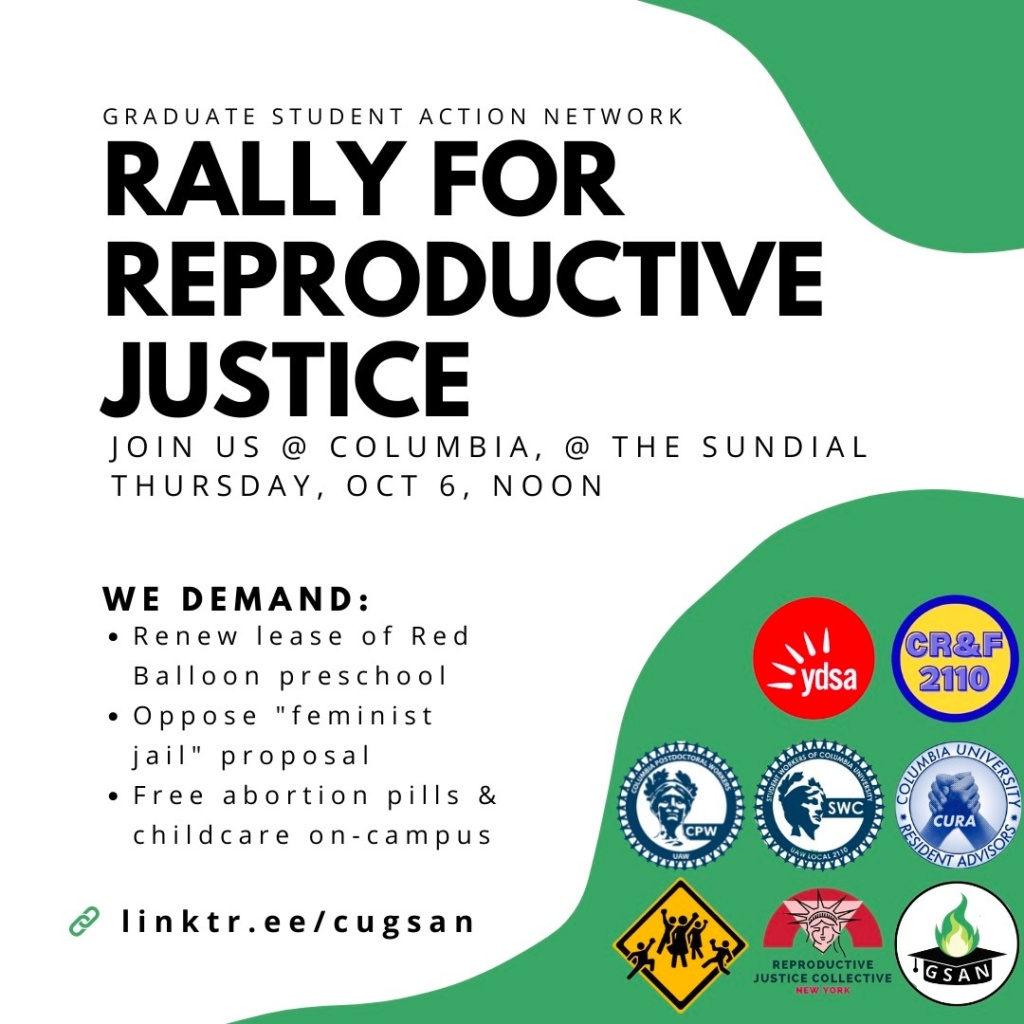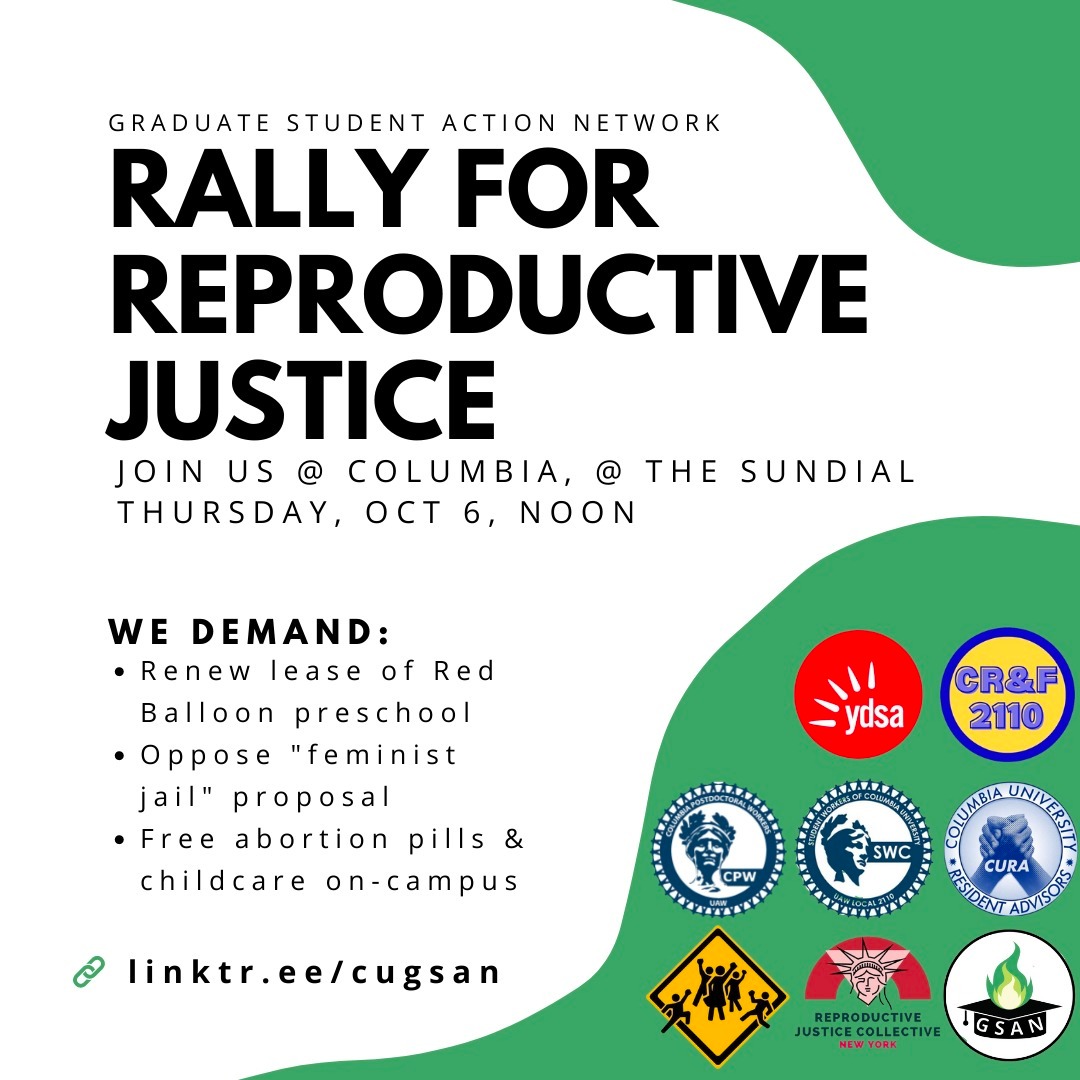 In solidarity,
CPW-UAW Local 4100 Executive Board
P.S. – Want to stay informed? Check out our website and follow us on Twitter and Facebook. As a member you can also join our Slack channel.