WE ARE HERE TO LISTEN! WE ARE HERE TO FIGHT FOR OUR RIGHTS!
But first, let us guess…
By the end of your Postdoc experience, you're 100% certain to have, at least, one sole first-author paper (and hopefully, a big one).

You are not sure whether your research could result in a patent…Or no, wait a minute! Actually, in the future you might be at the point of registering a patent, you've got good stuff going on in the lab right now…! But surely, your boss will respect your inventorship, as well as the royalties as an inventor. This is just common sense! Everything will be just fine…

You will leave the lab whenever you feel ready…, without risking your authorship in all the work that you have put in. Nothing important will be at minimum risk. When you feel ready to leave, your boss will be as well, and they will respect your work in the lab 🙂
But…What would the consequences be on your professional career if ANY of these assumptions turn out to be wrong?
Yes. We know.
No worries. Sit tight. We know you have a lot on your bench.
Academia does not need to be this way. The IP & Authorship Group of Postdoc Union will fight for our rights on Paper Authorship and Intellectual Property on the bargaining table with Columbia to develop contract language proposals that bring protection and equity to Postdocs/Associate researchers across the University.
But for that we need to listen to your story first!!!
We're surveying Columbia Postdocs/Associate researchers on their experiences as Scientists related to rights and fair treatment on Paper Authorship and Intellectual Property to support our bargaining for our next contract with Columbia.
Or use the following QR Code: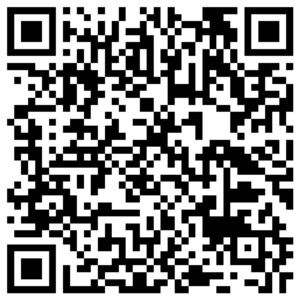 Best,
The IP & Authorship Working Group
---
Want to stay informed? Check out our website and follow us on Twitter, Instagram and Facebook.