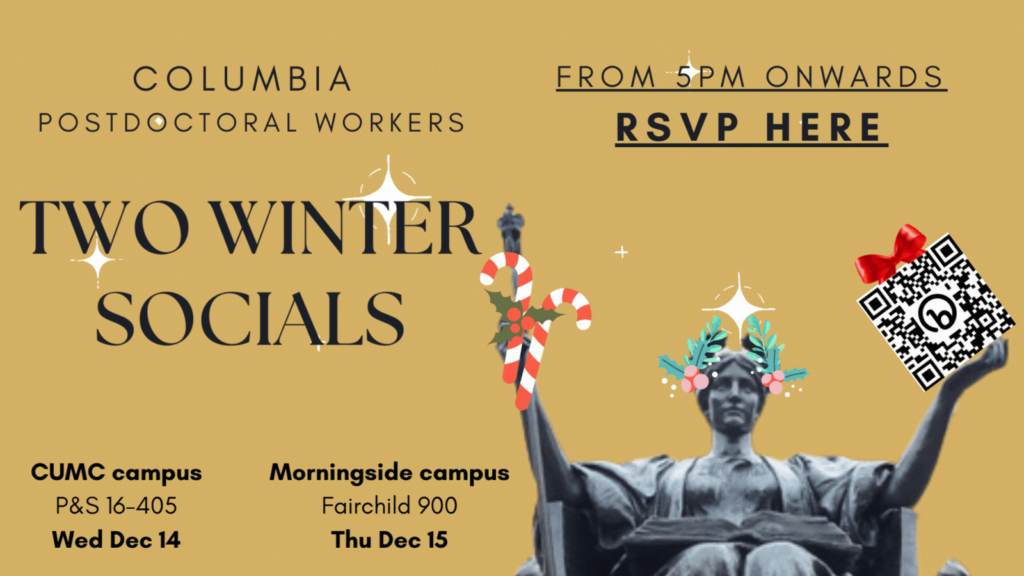 CPW HOLIDAY PARTIES
Come join your union comrades to celebrate the season and get us through to bargaining with some fun and camaraderie! At two different locations:
CUMC Campus – P&S, Room 16-405 (Todd Amphitheater) – Wed Dec 14th
Morningside Campus – Fairchild, Room 900 – Thurs Dec 15th
Both from 5pm onwards!
---
SUPPORT NEW SCHOOL STAFF ON STRIKE – SIGN THE NO-SCAB PLEDGE!
As mentioned in previous emails, New School part-time faculty are out on strike right now for living wages, better health care, and workplace protections. But over this weekend, an email was leaked from New School Administration seeking to hire replacement workers and break the strike! This is unacceptable — join your union colleagues in signing the No-Scabbing Pledge to let the New School know we stand for better working conditions in academia.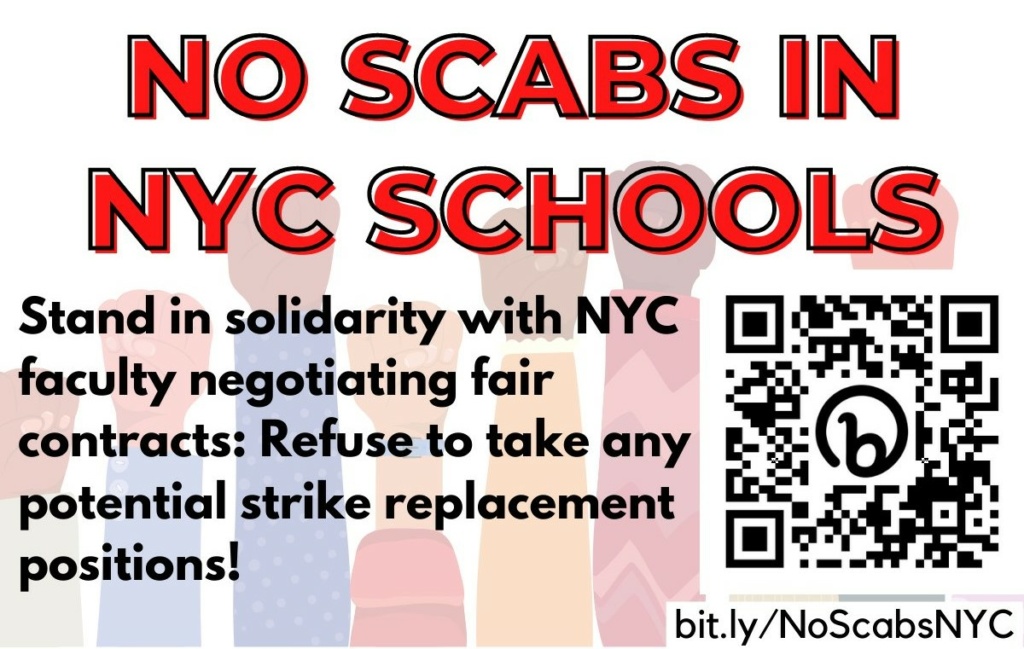 In solidarity,
CPW-UAW Local 4100 Executive Board
Alvaro Cuesta-Dominguez
Cora Bergantinos-Crespo
Enrica Calzoni
Fede Amodeo
Panagiotis Oikonomou
Pierre-Jacques Brun
Sumaira Zamurrad
Tulsi Patel
---
Want to stay informed? Check out our website and follow us on Twitter, Instagram and Facebook.