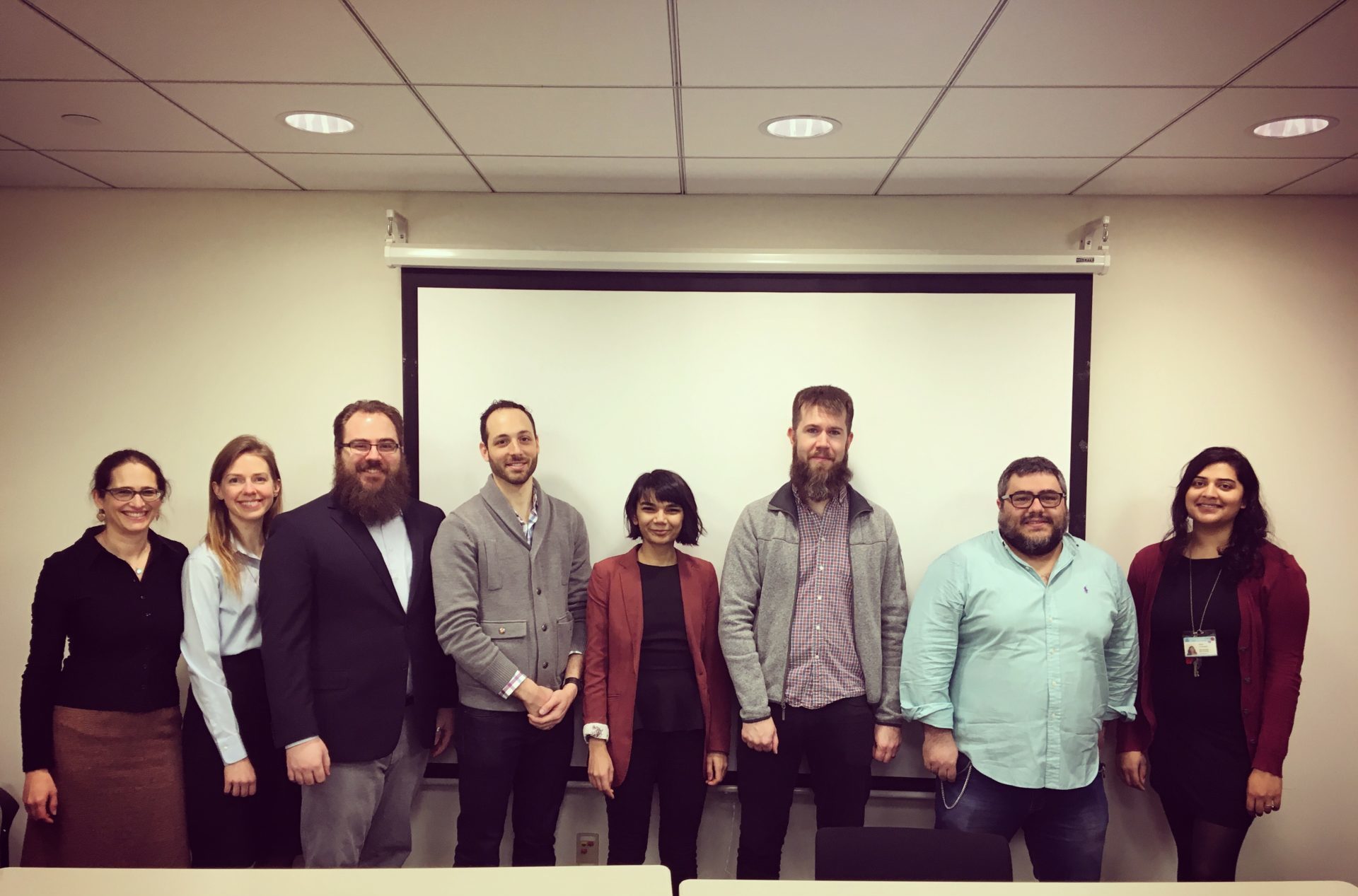 Today, our bargaining committee had our first negotiation session with the University administration. We began the meeting with introductions, and then our team presented our bargaining goals which have been ratified by 98% of voting Postdocs and Associate Researchers. You can read the bargaining goals here. The bargaining committee articulated how making these improvements can help to make Columbia a progressive leader for research institutions across the country. By making the university more accessible and inclusive, postdocs and ARS can spend more of our time dedicated to our research.
After our presentation, the university responded that the path to finalizing an agreement will be challenging, though they are committed to reaching an agreement and believe that collective bargaining works. Our bargaining goals encompass both economic and non-economic proposals, and we are excited to negotiate for provisions that both ease our financial burdens and establish new rights for researchers. For example, we aim to negotiate stronger recourse against discrimination and sexual harassment, a critical provision that could enable a researcher a better chance at achieving a fair and just resolution. These types of provisions, which equalize the power relationship between us and the university, would constitute a fundamental improvement to our work experience. We know the University is likely to resist such changes, and we are committed to work through those challenges.
While the meeting was cordial, their comments made clear that reaching a fair contract will take engaged participation from Postdocs and Associate Research Scientists across campus. We will continue to keep everyone apprised of updates moving forward.
The University's bargaining team consists of Bernie Plum, an attorney with the law firm Proskauer Rose, Dan Driscoll (Vice-President and Chief Human Resources Officer) Patsy Catapano (Associate General Counsel) Linda Mischel Eisner (Director of Special Projects, Office of the President), Julia Hirschberg (Professor of Computer Science), Bill Innes (Associate Vice Dean-Human Resources at Columbia), Wil McCoy (Assistant Vice President, Budget and Planning at Columbia University Medical Center), Mary Ann Carlese (Senior Director, Labor Relations), Art Lerner-Lam (Deputy Director: Lamont-Doherty Earth Observatory), Rose Razaghian (Dean of Academic Planning and Governance), Mike Shelanski (Senior Vice Dean for Research & Co-Director, Taub Institute for Research on Alzheimer's Disease and the Aging Brain).
Best,
CPW-UAW Bargaining Committee