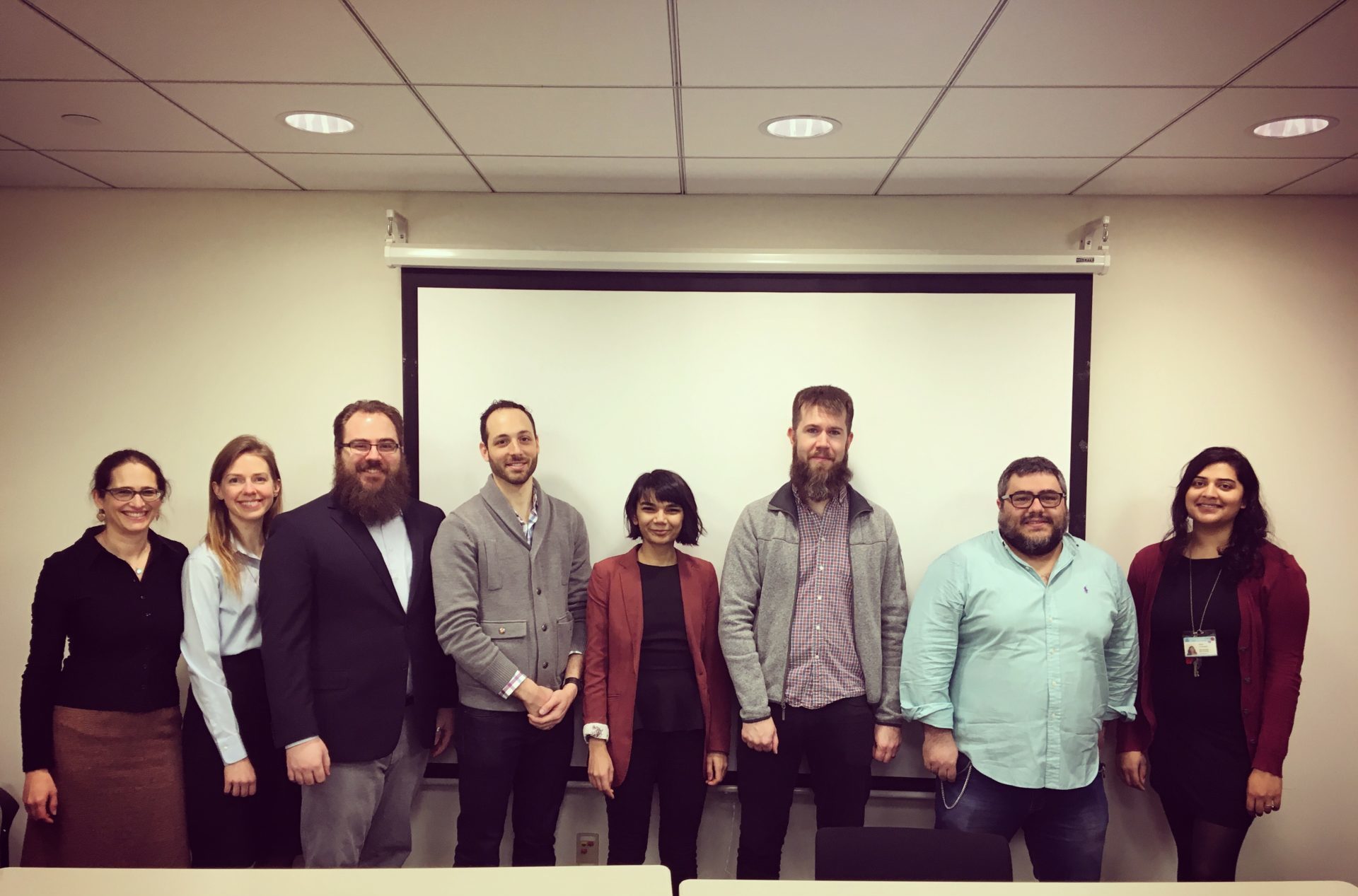 We had our second bargaining session today and gave our first batch of proposed contract articles to Columbia's team.  We had some productive initial conversation on some of our topics, but Columbia also passed several proposals communicating its central priorities in the negotiations.  While we left the meeting knowing how much work we have to do in coming months, we also know that with support and participation of Postdoc and Associate Researchers (PARs) across Columbia, we can win a fair agreement.
You can read a full summary below, but our proposals covered basic topics like Recognition as well as more substantive provisions that would make improvements and clarify basic workplace rights and benefits like payment for work-related travel and access to time off for holidays and vacations.
Columbia's proposals, on the other hand and in their own words, would "preserve the status quo" by codifying their right to run the academic mission of the University and preserve their internal procedures on complaints regarding discrimination and sexual harassment.  For example, their initial proposal would require PARs to address sexual harassment or discrimination through Columbia's existing procedures. Unfortunately, as many PARs know and as a growing number of prominent academic societies (e.g. National Academies of Science, Engineering and Medicine) have pointed out recently, these existing procedures too often fail to produce fair outcomes. We will be making our own counter-proposal to enhance protections against harassment and discrimination sometime soon–if you are interested in discussing or contributing to our development of this proposal, please join the Bullying, Discrimination and Harassment Working Group.
We look forward to continuing to develop further proposals, moving ahead with more bargaining sessions, and taking on what will be a challenging campaign to win a fair contract for all Postdoc and Associate Researchers at Columbia.
See below for a summary of our proposals passed today.
SUMMARY OF CPW-UAW PROPOSALS
Recognition: would codify official recognition of CPW-UAW
Past Practices: would protect benefits and conditions that we do not address specifically in the contract
Severability: would protect remainder of contract if one provision is declared unlawful and ensure our right to bargain over any impacts
Successorship: would preserve our contract if ownership of Columbia is transferred
Subcontracting: would protect against subcontracting of PAR work
Union-Management Committee: creates a joint committee to meet regularly during the life of the contract on matters related to our contract
Union Security: would ensure that PARs contribute equally to the cost of representation
Employee Assistance Program: would preserve access to EAP, which all PARs recently gained access to
Employment Files: would ensure access to and rights to ensure accuracy of our employment records
Travel: would improve Columbia payment to PARs for all work-related travel
Training: would ensure that PARs are paid for all time spent at trainings
Holidays: would clarify and improve rights to time off on holidays
Vacation: would clarify and improve access to vacation time off
Workspace and Materials: would ensure that Columbia provide space, materials, equipment, and facilities necessary for PARs to perform our work
SUMMARY OF COLUMBIA UNIVERSITY PROPOSALS
Management and Academic Rights: would give Columbia wide-ranging discretion to determine that aspects of university operations are "academic" and therefore not subject to our collective bargaining relationship
Grievance: defines the process for how grievances would be handled
Arbitration: would establish access to a neutral arbitration process for grievances, but give the university broad discretion to block such grievances by calling them "academic."
Non-Discrimination: would simply codify existing university policy in our contract
Best,
CPW-UAW Bargaining Committee