Yesterday, members held a pivotal and exciting meeting in preparation for our contract's expiration – and deciding what comes next. Details from the meeting and what it means for all of us will be forthcoming in another email, but right now, we need help from YOU specifically to stand up for a better contract!
Can you take three minutes to join hundreds of your colleagues and sign the petition in support of our core demands?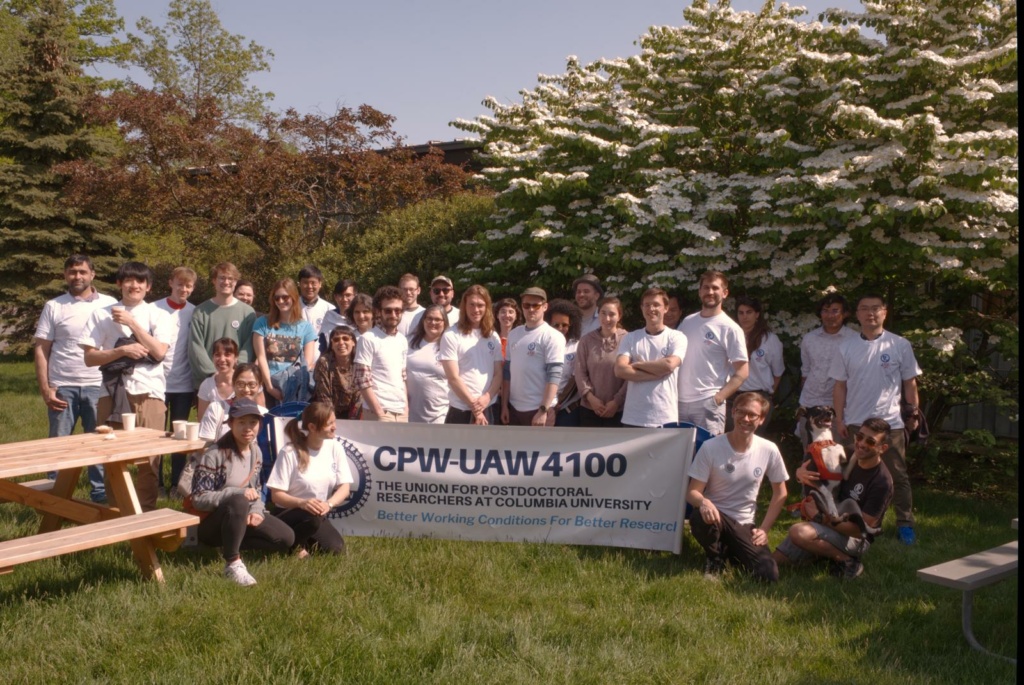 ---
This petition and the letter attached to it will be delivered to President-Designate Minouche Shafik and the Trustees of Columbia University next week, and while hundreds have signed on, it looks like you haven't had the chance. You can read the full letter here or follow the link on the Google Form as well, and if you have any questions or concerns, just reply to this email.
As a reminder, these demands were formed democratically by the majority of postdocs and ARSs, who, through bargaining surveys, membership meetings, one-on-one conversations, and attending bargaining sessions, have made it clear to the university that we will not settle for a contract that leaves researchers empty-handed. These union members have fought long and hard for your rights – but they need your support. Together, we not only have the power to change Columbia for the better, but to send a ripple of progress throughout academia. All it takes from you is to raise your voice to join the chorus.
In Solidarity,
Your Friendly Neighborhood Bargaining and Organizing Committee
---
Want to stay informed? Check out our website and follow us on Twitter, Instagram, TikTok, Facebook,
and join our and Slack​.