Tomorrow is the day – we're going to march, hold up signs, hand out flyers and make some noise at the Inauguration of President Shafik. The best way to support the bargaining committee and ensure we get a better economic offer from Columbia is to show them how many postdocs are upset!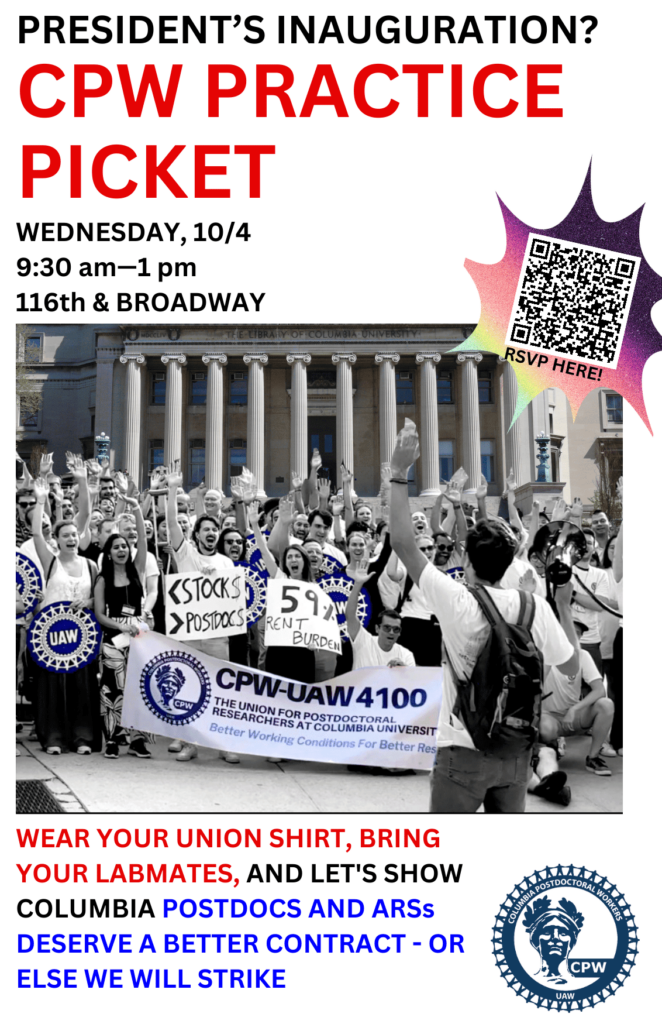 It's called a Practice Picket, because we'll be practicing what a strike would look like: leaving work, joining a picket line, and helping organize collective action for a better contract.
WEDNESDAY, 10/4
9:30am-1pm
116th & BROADWAY
WE'LL SEE YOU THERE!
Cheers,
Your Friendly Neighborhood Bargaining & Organizing Committees.
---
Want to stay informed? Check out our website and follow us on Twitter, Instagram, TikTok, Facebook, and join our and Slack​.