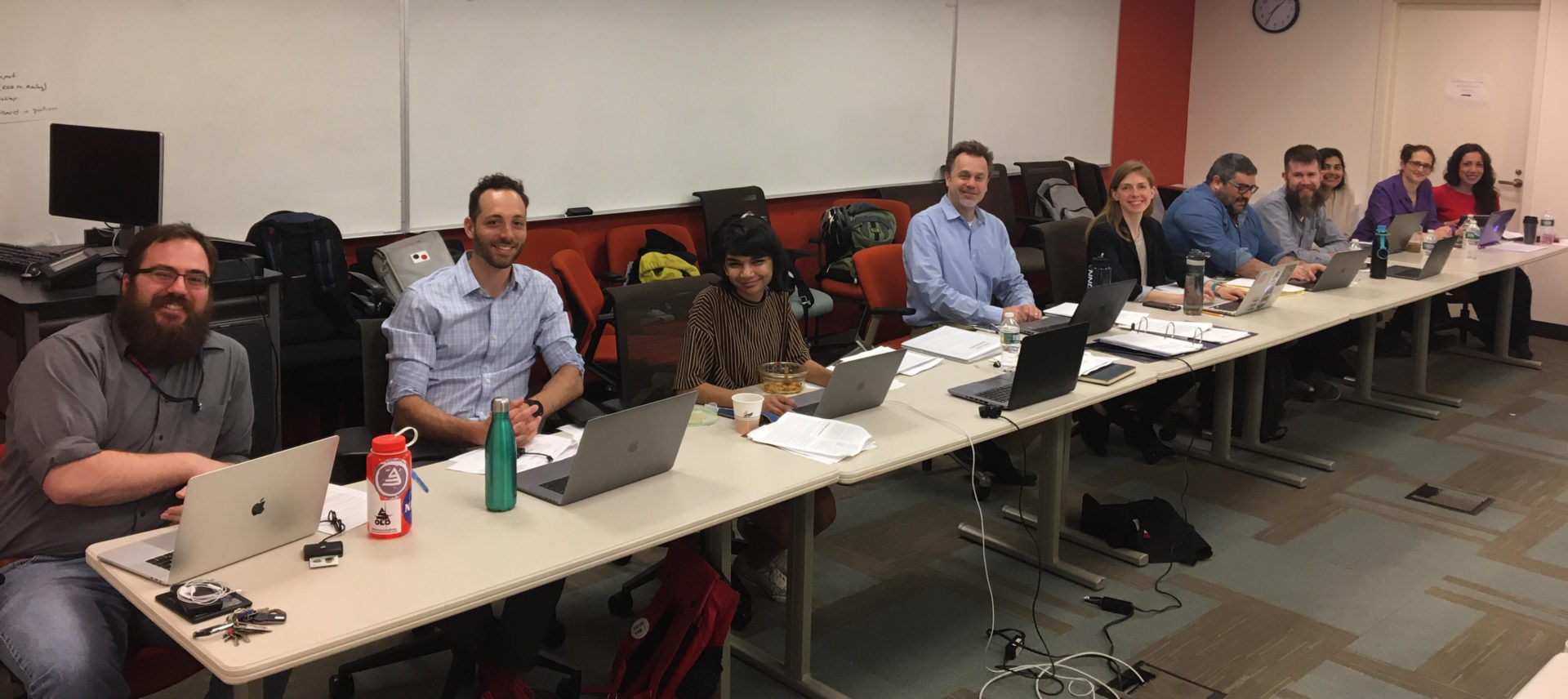 We are planning to present our harassment and discrimination proposal in our next session. If you have not yet signed our Open Letter to the University, encouraging them to agree to stronger protections around bullying, sexual harassment and discrimination please do so here.
We had our sixth bargaining session with the University's bargaining team yesterday. We discussed several new proposals and had further discussion on a number of our previous proposals. While we have not yet reached agreement on any of our proposed contract articles, we did have productive dialogue on a number of topics and felt we made a little bit more progress toward finding common ground than in some of our previous sessions. See below for details.
We began by presenting new counter proposals on Vacation, Employment Files, and Job Postings. Our Employment Files proposal would provide recourse for a Postdocs or Associate Research Scientists (PAR) to access and review their employment file. Our Job Postings proposal would ensure that a diverse and qualified pool of candidates could apply for a positions, making the University more inclusive and competitive. Our Vacation proposal would entitle PARs to a well-defined and easily enforceable allotment of vacation time that cannot be dictated solely by the P.I. We still have differences to work out on each proposal, but yesterday's discussions made us more hopeful of reaching fair agreements on Employment Files and Job Postings. Vacation may be more challenging because of how it connects to our ongoing discussion of paid leave for parents and other related reasons.
Columbia responded with counter proposals on Union Security and Holidays and proposed a new No-Strike No-Lockout clause. We were particularly encouraged by their proposal on Holidays, which moved beyond their previous way of making proposals that just referenced the Handbook, which would allow them to retain the ability to change the policy whenever they want. In their newest counter proposal, the University has specified actual dates, as well as defining personal days. They also included a provision we proposed, which would give PARs the right to take off an alternative day if required to work on a holiday. This is an important step forward in these discussions.
Their Union Security proposal would allow an open shop where everyone would receive the benefits of the contract without contributing financially to the cost of representation. This proposal would substantially weaken the power of our local union to bargain strong subsequent contracts and enforce our contract once it goes into effect.
The No-Strike No-Lockout clause is a standard clause in union contracts that would ensure that during the life of a contract, the University could not force PARs to stop working over a disagreement about the contract and unionized employees could not engage in strikes or work stoppages. It is typically accompanied by a robust Grievance and Arbitration provision, which would allow us to resolve any disputes through a neutral arbitrator if necessary instead of striking. We still have a long way to go to reach agreement on our grievance procedure proposal, and do not see how we can agree to a no-strike provision without such a strong enforcement mechanism also in our a contract.
Our next session is May 20th. If you have any questions or would like to get more involved with the union please email columbiapostdocunion@gmail.com
Best,
CPW-UAW Bargaining Committee