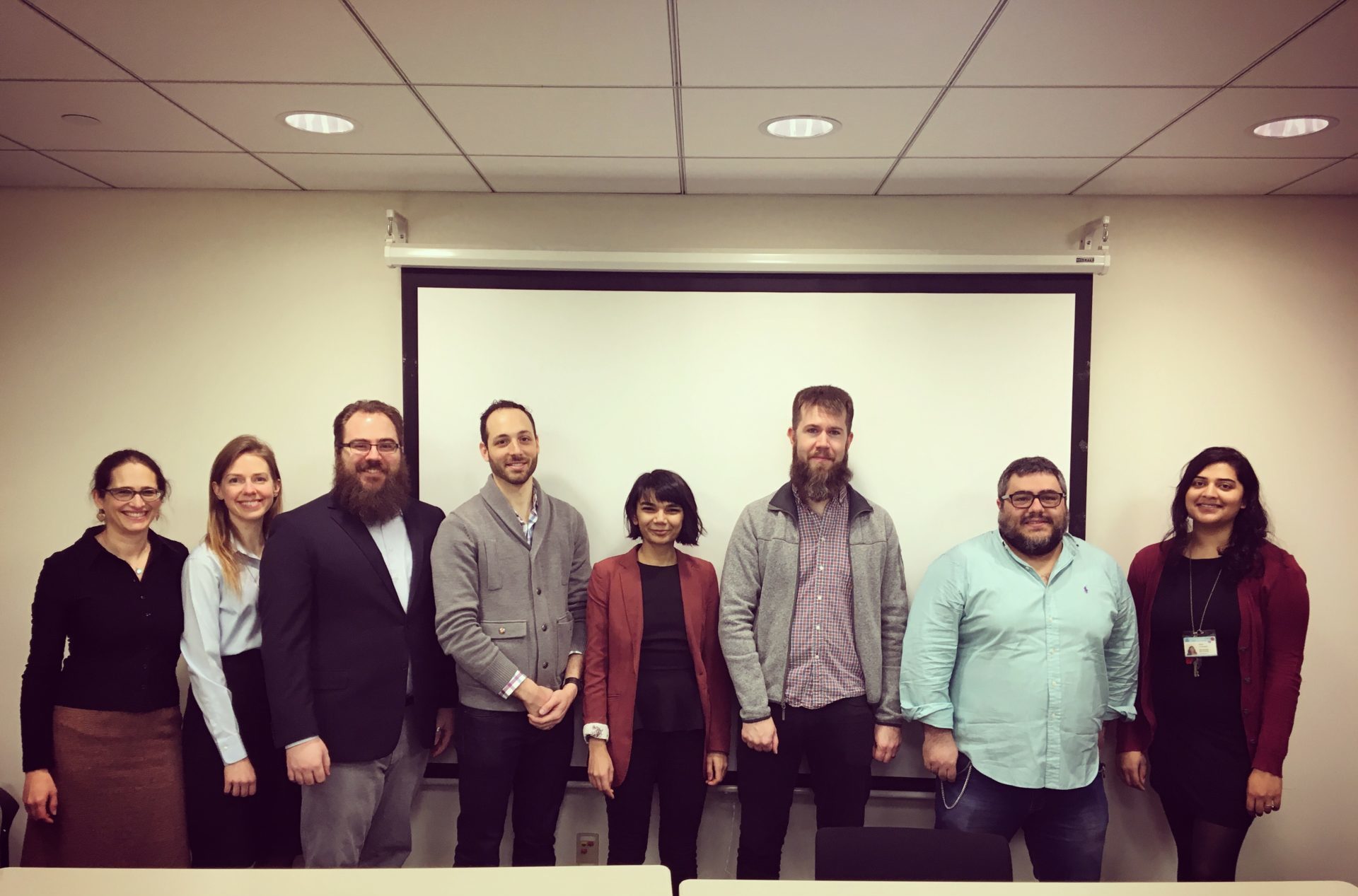 Yesterday we completed our fifth bargaining session with the University.
Our bargaining committee continued to discuss several proposals we had previously made to the University which address many of the reasons a majority of us voted to have a union. We are engaged in collective bargaining to improve our lives as researchers and make Columbia more equitable, inclusive and competitive. However, the administration continues to minimize the importance of our proposals and insist that what they provide is already good enough.
We discussed Union Access and Rights (the ability for the union to effectively engage with members on campus), Workspace and Materials (ensuring that researchers have adequate space and materials to complete their work), Workload and Work Quality (protections from unreasonable workloads), Employment Files (the right to view and comment on our employment files), Job Posting (having equitable and fair transparency around postings), Travel (timely reimbursement for travel-related costs), and Appointment Notifications (minimum appointment lengths and a clear process for reappointment).
The University responded with a follow up proposals to Union Recognition (a definition of what job classifications are included in the union) and Workspace and Materials. Most of our discussion revolved around the idea that current University policies often fall short of ensuring clear procedures for Postdocs and Associate Research Scientists to have redress when it comes to basic workplace rights. Our next session is Scheduled for May 2nd, where we hope to continue to discuss the 22 articles that we have proposed so far.
If you would like to get more involved in our effort to bargain a strong contract please click here and we will reach out to you.
Best,
CPW-UAW Bargaining Committee