The 2022/2023 academic year means that postdocs and Associate researchers at Columbia will be negotiating a new contract with Columbia University and improving our working conditions: salary, benefits and other workplace rights and protections.
In order to build solidarity and connections with other union locals at the university and NYC we will have two events on Saturday September 10th:
March at the NYC Labor Parade "Workers Leading, Workers Rising" – Assembly Time 10 a.m. on East 46th Street. We will celebrate 140 years since the first parade in Union Square along with other UAW members across our region.
Picnic afterwards at 1pm on Central Park [Flyer attached] where we will gather with other workers and union members at Columbia to talk about our ongoing and upcoming demands to improve our working conditions at Columbia University.
RSVP to march and/or attend the picnic to build solidarity with other union members
(contact info will be shared after RSVP)
In solidarity,
CPW-UAW Local 4100 Executive Board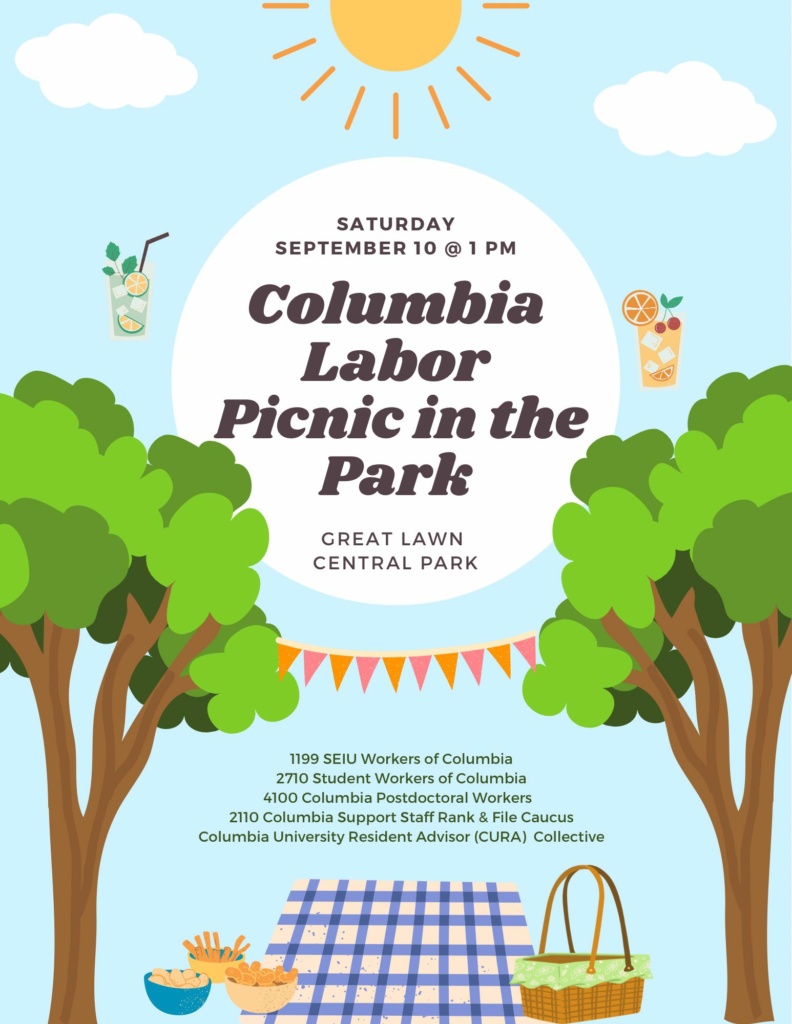 P.S. –  Want to stay informed? Check out our website and follow us on Twitter and Facebook. As a member you can also join our Slack channel.