We are excited to announce that our fellow unionized postdocs at Mount Sinai have voted by an overwhelming 91% to authorize their Bargaining Committee to call a strike if circumstances justify. Like us, Sinai postdocs have faced delays and inadequate proposals at the bargaining table.
Our strike authorization vote ends this Thursday 08/24 (at midnight), and the more of us who vote, the more pressure we can put on Columbia to reach a fair agreement! Please take a moment to vote now: https://columbiapostdocunion.org/sav/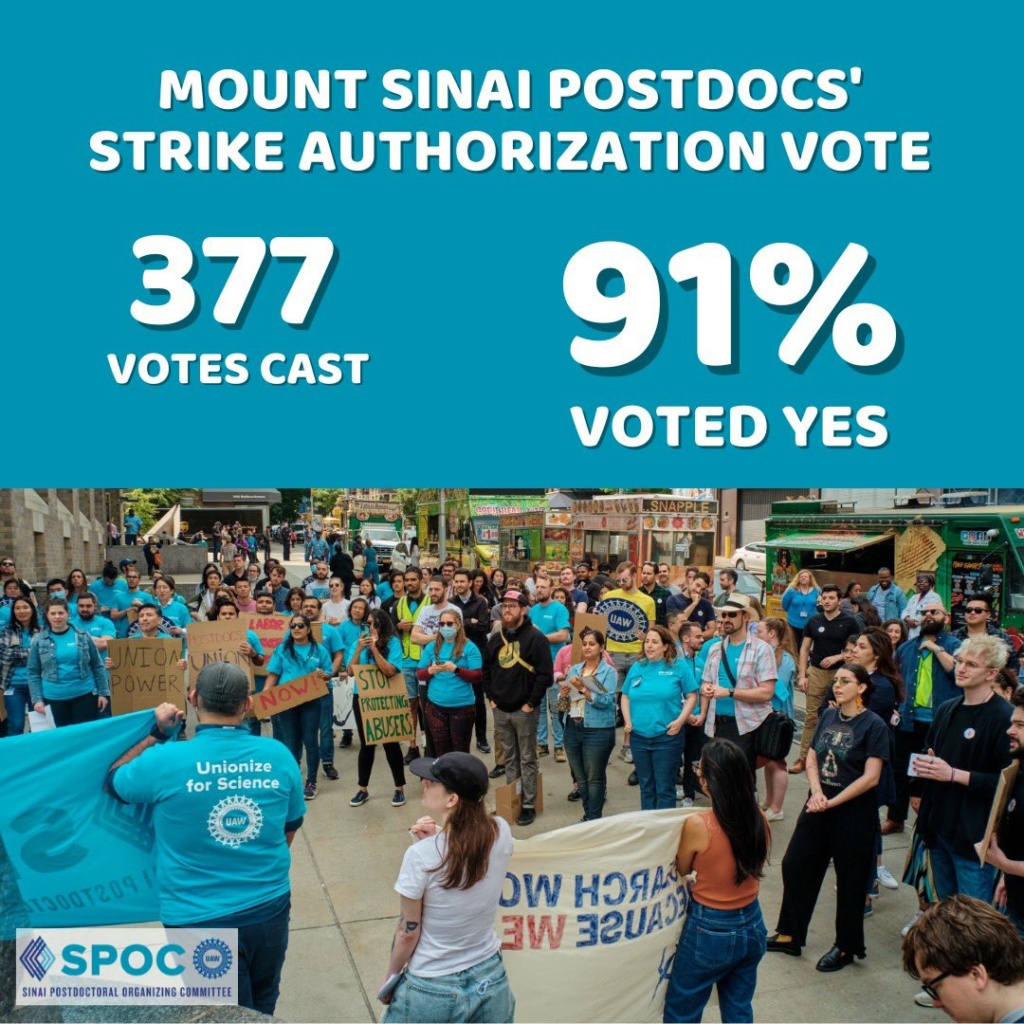 Please don't hesitate to reach out with any questions or thoughts,
Sincerely,
Your Friendly Neighborhood Bargaining & Organizing Committees.
---
Want to stay informed? Check out our website and follow us on Twitter, Instagram, TikTok, Facebook,
and join our and Slack​.