In preparation for bargaining our next contract with Columbia University, there are many Union events and happenings to be aware of – keep an eye out for a newsletter twice a month and be sure to sign up for email updates!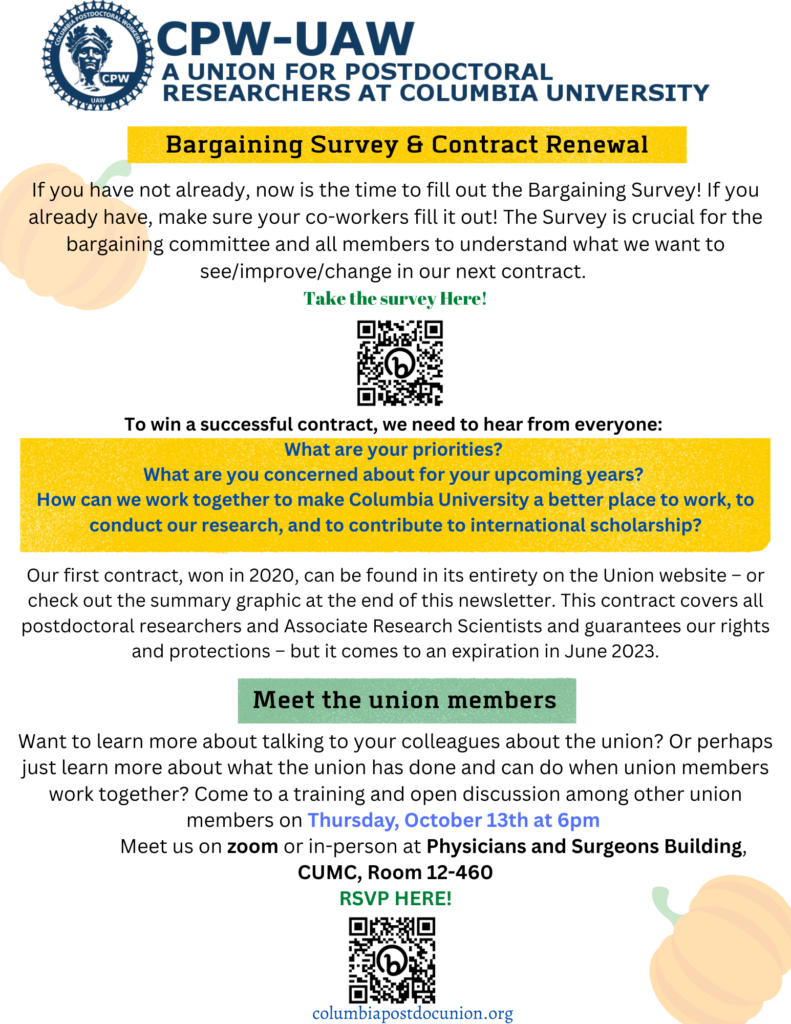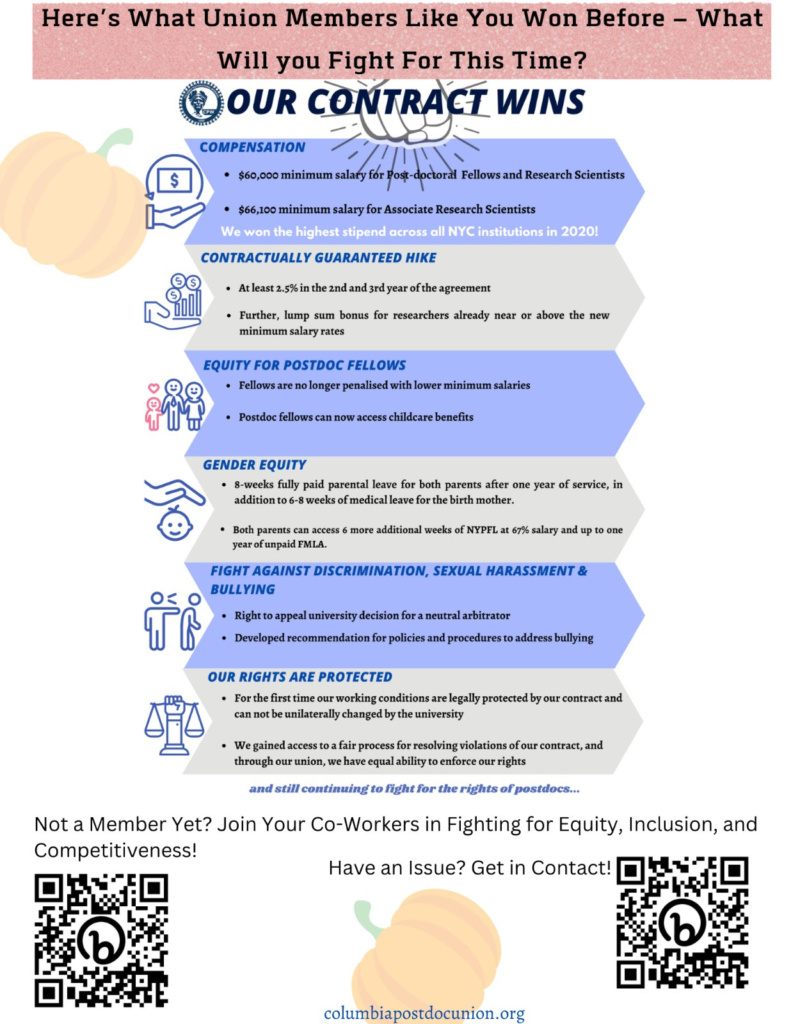 TAKE THE BARGAINING SURVEY HERE!
---
RSVP for the organizing training HERE
---
Not a Member Yet? Join Your Co-Workers in Fighting for Equity, Inclusion, and Competitiveness!
---
Have an Issue? Get in Contact!
Want to stay informed? Check out our website and follow us on Twitter and Facebook.