We have reached almost 650 signatures! However, it has been two months since we reached out to the Provost, Senior Vice Provost and Vice-president of HR with our demands, and we have got no response so far. Click on the explanatory graphical abstract to add your name if you did not yet, and feel free to share it with your colleagues, faculty and administrators!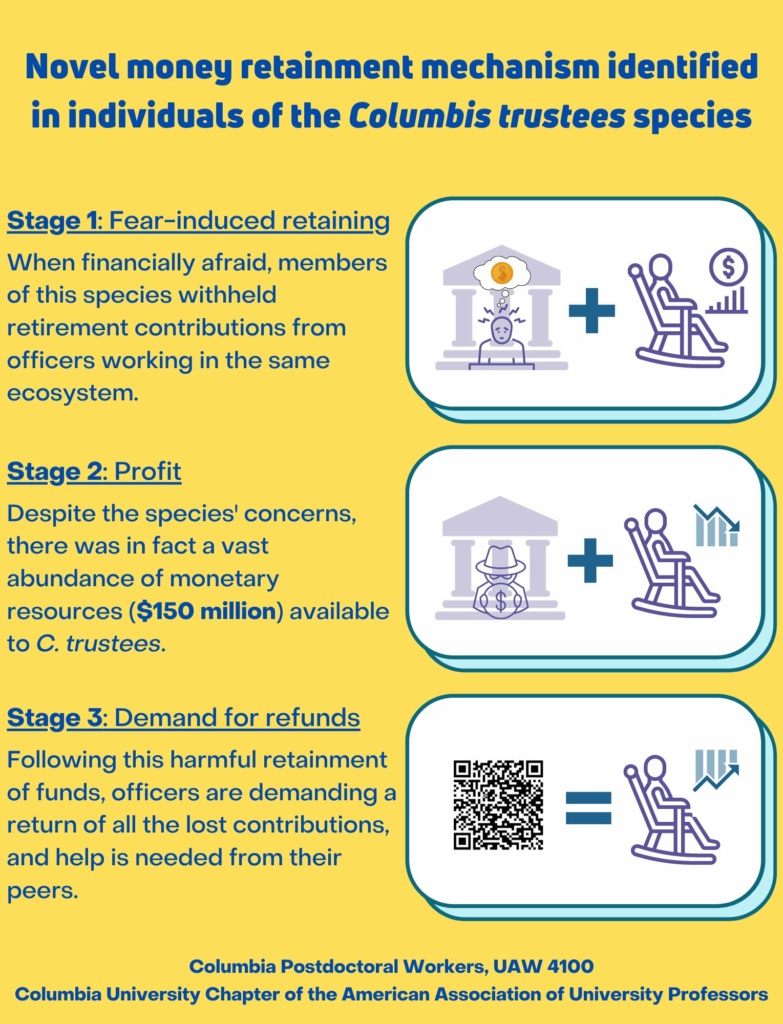 In Solidarity,
Columbia Postdoctoral Workers-UAW Local 4100 Executive Board
P.S. – To stay informed about our union, make sure to check our website columbiapostdocunion.org, and follow us on Twitter, and Facebook.