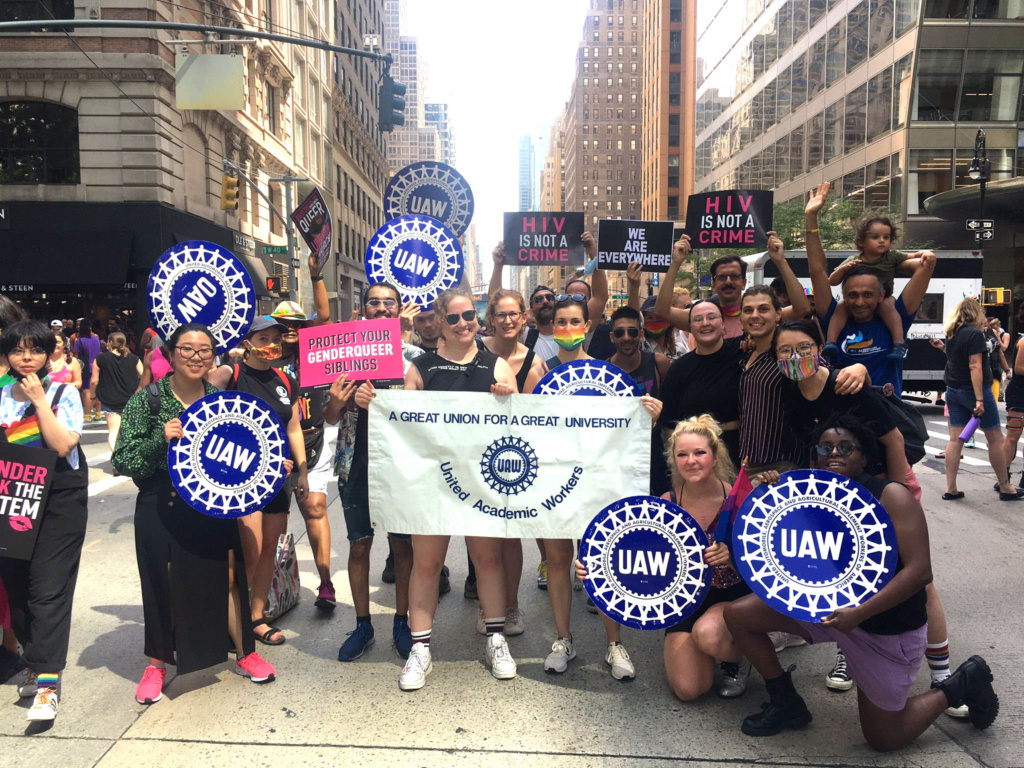 Enjoy your 4th of July weekend. As a reminder Monday July 5th is a holiday. As established in our contract (Art. 11 Section 1), if you have to work on Monday you can ask for an alternative day off. 
In this email you will find: 
Contractually guaranteed raises for the Fiscal Year that just started

Columbia's Austerity measures are partially lifted and retirement contributions re-established

Survey about power-based harassment and bullying at Columbia and what would you like to see in a new policy – check your inbox!
Contractually guaranteed raises 
Our contract establishes we should all receive at least a 2.5% increase in the new fiscal year which started yesterday. If you work in the Medical Campus or have an Associate Researcher title you should receive this raise in your next paycheck. If you are a Postdoctoral Researcher not located in CUMC you should receive it at your reappointment date. Check your pay stub at MyColumbia Portal and make sure you have received your salary increase!
Columbia's Austerity measures partially lifted 
We are glad to learn that the university has announced they will stop the hiring and wage freezes, and is re-establishing contributions to our retirement benefits. We welcome these changes and will monitor the implementation. We encourage everyone to check their retirement account to ensure contributions from the university are accurate and optimize voluntary contributions to maximize the matches from the university. Please reach out if you have any questions. 
We are proud that our first contract gave us well deserved wage increases or bonuses and the highest postdoc minimum salaries in NYC during a period of salary freezes and austerity across the university. It has been, however, a difficult year for many of our members and as normal operations are re-established please don't hesitate to reach out and/or fill in a Workplace Issue form if you have any issues, questions or concerns. 
Survey about power-based harassment and bullying
Our anti-Bullying working group has recently sent an anonymous survey to all Postdocs and Associate researchers to collect information about bullying experienced or witnessed at Columbia and about which solution you would like implemented in a new university-wide policy against bullying. Check your inbox for the survey link!
Don't hesitate to reach out if you want to talk more about it or click here to get involved in our campaign to win protections against bullying.
Please don't hesitate to reach out if you have any questions,
In solidarity,
CPW-UAW Local 4100 Executive Board
P.S. – To stay informed about our union, make sure to follow us on Slack, Twitter and Facebook!