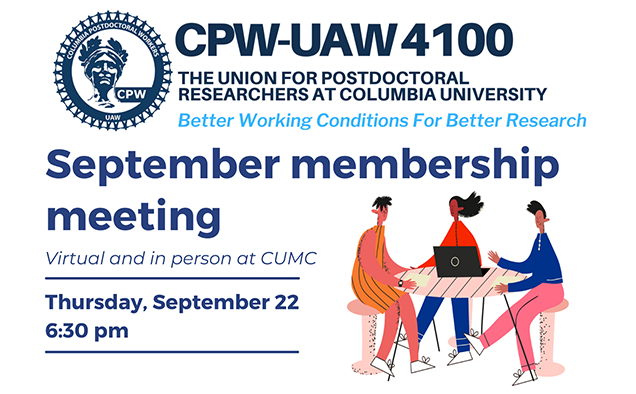 Our August membership meeting will take place on Thursday September 22nd at 6:30pm in hybrid mode: both in person at CUIMC [P&S room 12-406, RSVP for in person here] and on zoom [RSVP for zoom here]. 

At this meeting our Bargaining Committee will discuss the work done so far and next steps to continue building our contract demands.
And also:
We'll hear a report from a Bargaining Committee member from UAW-2110 currently in negotiations with Columbia University;
other priorities for our union, like the retirement petition, next steps to audit the financial status of the university, and discuss some grievances to defend our union and some postdocs unfairly treated by Columbia;
and we will have our monthly Finances and Executive Board reports.
AND TONIGHT AT 6pm!!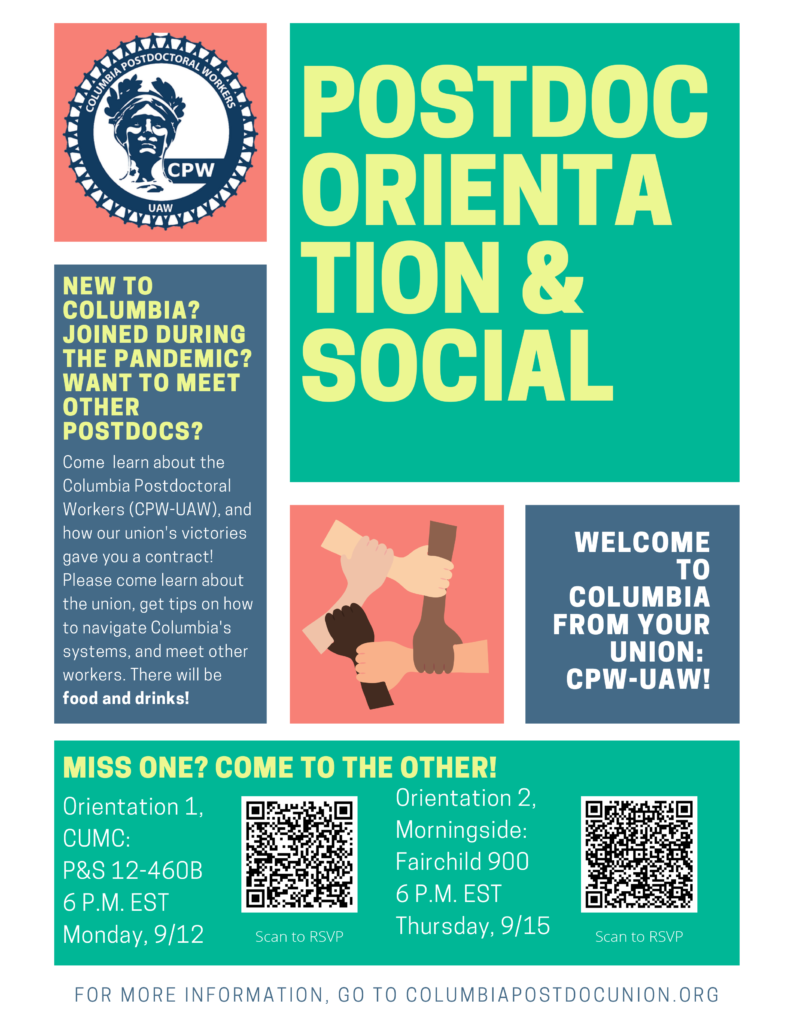 In solidarity,
CPW-UAW Local 4100 Executive Board
P.S. –  Want to stay informed? Check out our website and follow us on Twitter and Facebook. As a member you can also join our Slack channel.