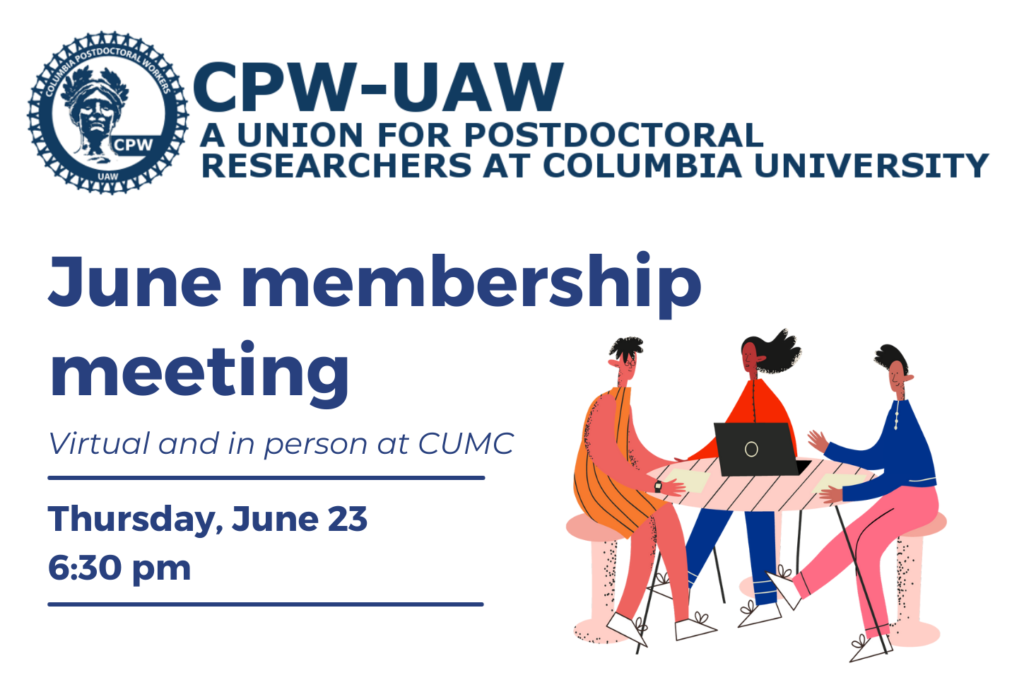 Our June membership meeting will take place on Thursday June 23 at 6:30pm in hybrid mode: both in person at CUIMC [room TBD] and on zoom. Use one of the links below to RSVP.
RSVP to attend the membership meeting in person.
RSVP to attend the membership meeting on zoom.
The main topic proposed for this meeting will be the upcoming UAW Constitutional Convention. Our Local will send one delegate and one alternate who will vote on amendments and other resolutions related to our National Union. Come and give your thoughts and share your ideas about how you would like our delegates to represent our Local at the convention.
In addition, we will have our monthly Finances and Executive Board reports and discuss some important financial decisions in preparation for our contract campaign.

And bring any other suggestions!
In Solidarity,
CPW-UAW Executive Committee
P.S. – To stay informed about our union, make sure to check our website columbiapostdocunion.org, and follow us on Twitter, and Facebook.