June 8th, 1:45 PM @ Hammer, Room LL-207
Informal Organizing Committee notes
Your participation in Bargaining is very much appreciated! Join us in person or on our Slack channel to share your opinion/thoughts/concerns.
Take home message – we moved closer to them in several economic and non economic articles (not yet in Compensation) hoping to get a more serious offer on benefits to supplement our salaries (like a housing stipend, childcare and the hardship fund). The administration still rejected/did not engage in most of our proposals and just moved their offer for minimum salaries from $62,400 to $63,000 for postdocs, and from $68,744 to $69,405 for ARSs. Still proposing locking us with these salaries for 5 years.
We are ready in the room at 1:45pm. Columbia's administration arrived at 1:57pm. For this session the Bargaining Committee is hoping to focus on economic and non-economic articles not including compensation. It's difficult to come closer in salaries when we don't have a response in other ways the administration is willing to help us pay the bills!
The Bargaining Committee presented the two following packages:
We opened by expressing disappointment at the lack of engagement from the Administration during the eight bargaining sessions we had so far. We reiterated that the changes we are bringing forward are requests from postdocs and ARS at Columbia. We acknowledged that there are many changes, and we tried to start bargaining earlier but the university refused. We express we hope to see more movement from them towards us and we reminded them that postdocs nationwide are not happy, citing movements in various universities to unionize and improve working conditions.
CPW ECONOMIC PACKAGE
CPW NON-ECONOMIC PACKAGE
An ARS from our ARDEIA working group was given the floor to testify and present these articles. He brought up the gender gap issue, and lack of diversity and racial representation, he explained that despite efforts by committees, no significant change happened, hence the importance of including a section addressing these gaps in our contract.
He presented locations on campus with no or very few gender neutral bathrooms, the number of gender non conforming, gender fluid, non-binary folks is on the rise as a safe and welcoming environment is created. He eloquently invited CU to push forward rather than push back on inclusivity and diversity.
Columbia's Administration Response
The administration responded to our opening statement disregarding our request to start negotiations earlier, and insisted that the first agreement is a good agreement. They believe that most things we are requesting must not be included in a contract. For example, the university is not comfortable putting housing in a contract, they haven't done it to other groups at Columbia, and they won't for us.
After a caucus requested by CU committee they asked us some questions about our proposals:
About Fellows
The administration requested another caucus. Once we were back in session:
The Administration provided what they deem to be a "COMPREHENSIVE OFFER" OF SETTLEMENT that they hope will be a framework for reaching an agreement
CU expressed disappointment we did not come with reasonable numbers regarding compensation. They presented their package as a serious comprehensible offer (economic and non-economic) in the hope of moving things forward. Here are the highlights:
The session ended at 7:25pm. Next session is on Monday at 10:30 AM at Hammer (CUMC).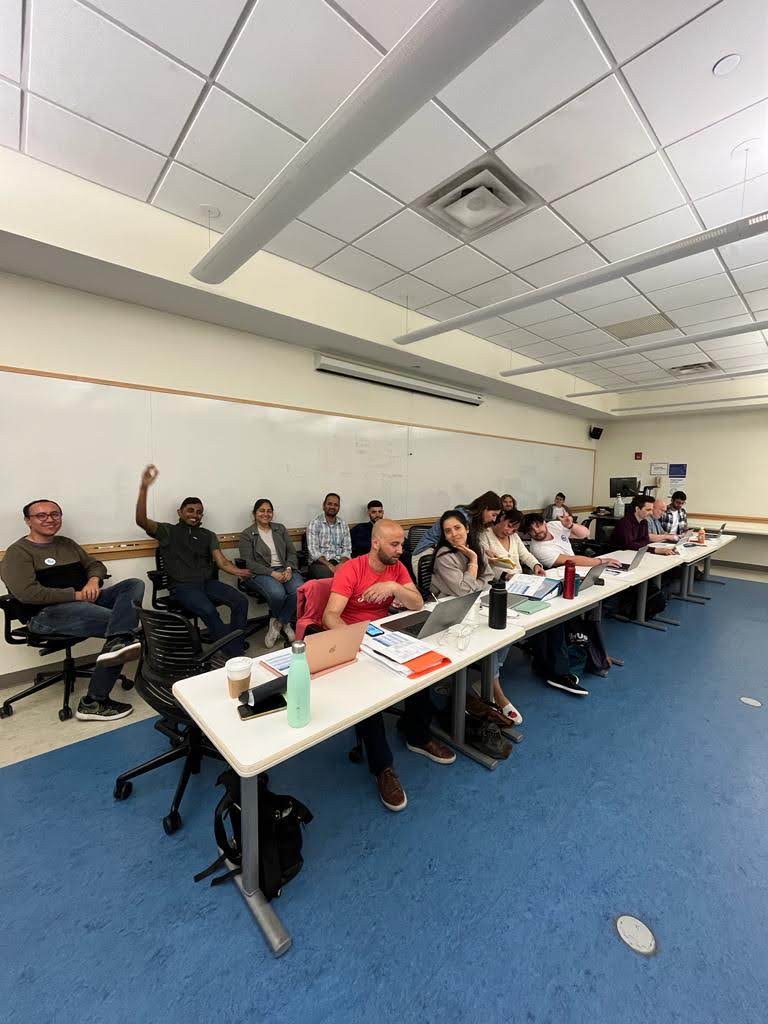 ---
DO YOU WANT TO KNOW MORE?
Read the notes from the other sessions!
Follow our next emails with updates on future steps and debriefing sessions!!
Reach out to us to get involved!
Follow us on social media! Twitter, Instagram, TikTok, Facebook, and join our and Slack​.
Share this info with your friends and colleagues!