RSVP for a Contract Anniversary Table TODAY or Friday on campus!
To mark the anniversary of our first contract one year ago, we will be tabling today and Friday to talk with Postdocs and ARS about what we should fight for in our second year as a new Local Union.
Morningside Campus

– TODAY (Wednesday, 7/21) at 4:30-6pm in front of Low Library

Medical Campus

– Friday, 7/23 from 12pm-1:30pm in Haven Plaza
Swing by for some food, tea or coffee, share your priorities for our Union, and get an update on our campaign for protections against workplace bullying (and pick up a CPW-UAW T-shirt and/or a button!)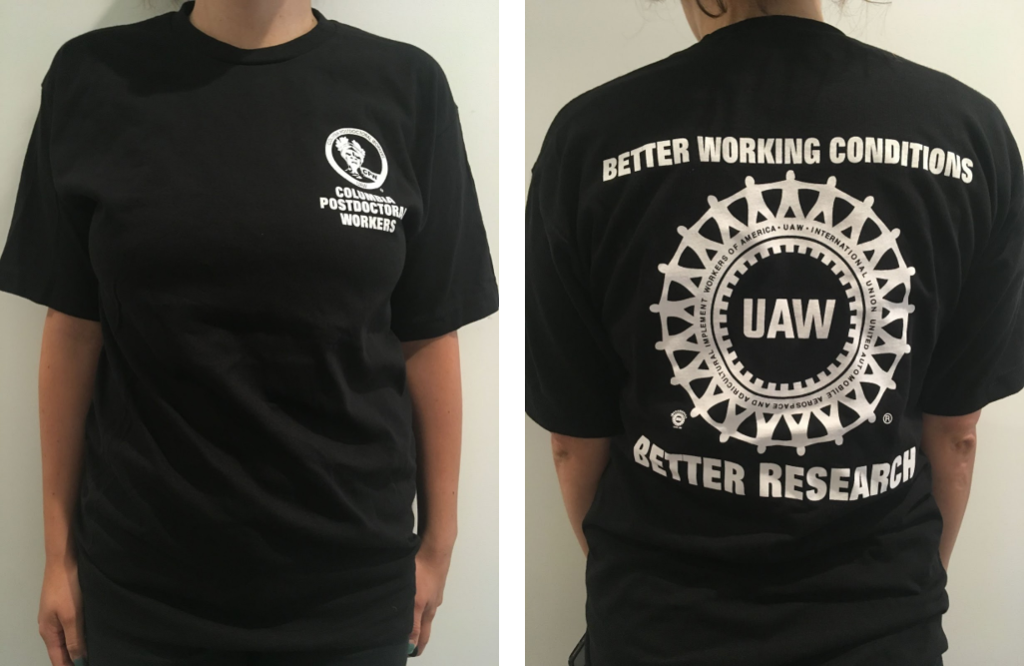 If you have a colleague who has not yet signed up as a member, this is a great opportunity to introduce them to our Union and help them get their questions answered. Let us know if you can make it so we can prepare enough food, drinks, and materials, and let you know of any changes: https://forms.gle/61b6LweTqknmGvUv8
Hope to see you there,
In solidarity,
CPW-UAW Local 4100 Executive Board
P.S. – To stay informed about our union, make sure to follow us on Slack, Twitter and Facebook!