<!========= Cool Timeline PRO 2.7.2 =========>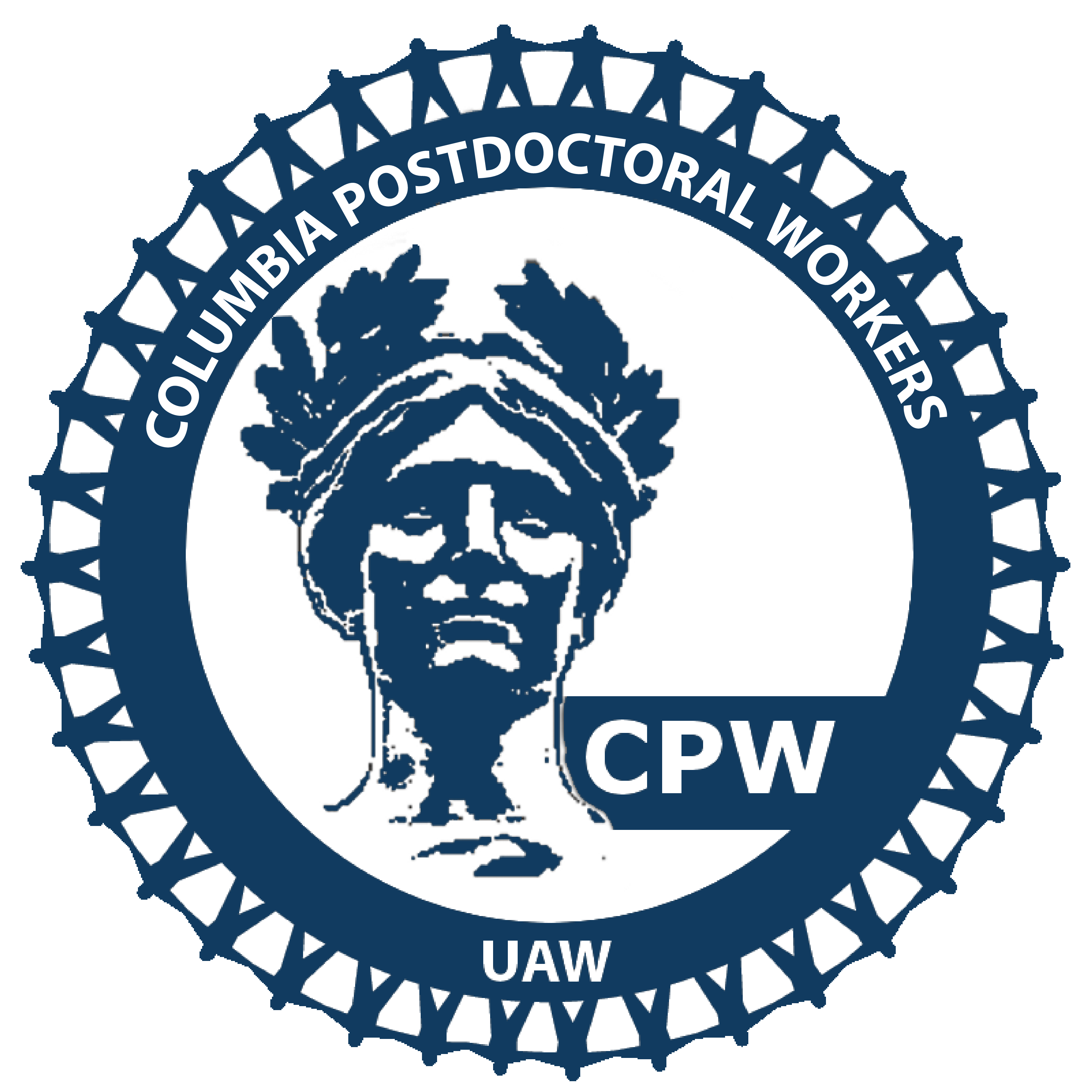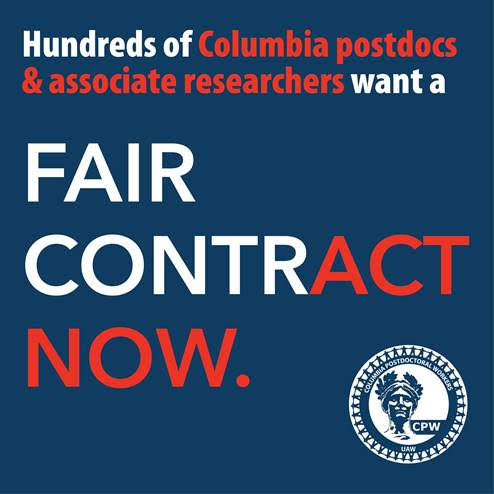 We want a fair contract "so that we can focus all collective energy on working through the crisis, preparing to transition out of it, and seeking the federal resources necessary for both."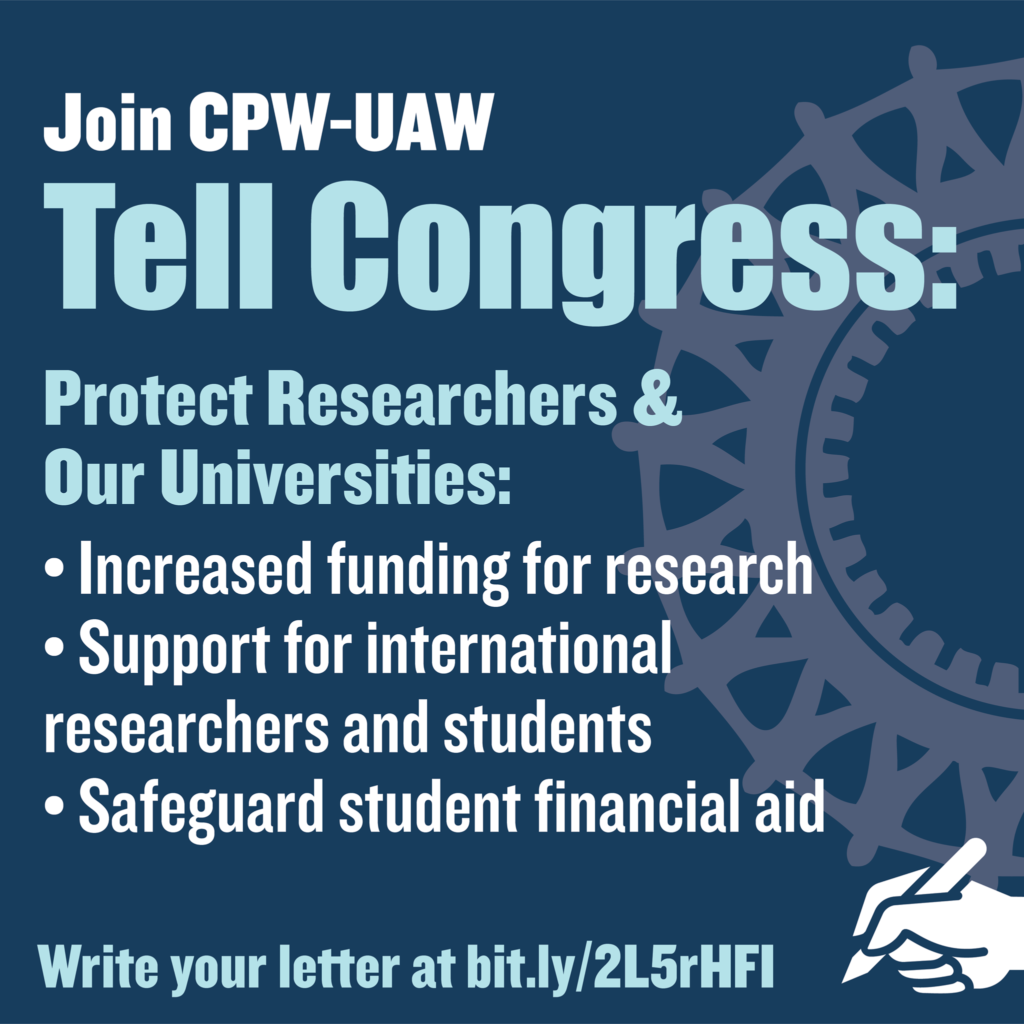 Across the country, UAW Academic Workers – from Columbia, to the University of Washington, to the University of California – came together to make our voices heard in Congress about the support we need to keep our universities and research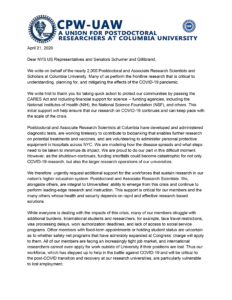 Our elected bargaining committee sent a letter to NY and US Representatives asking for additional funding and resources to support Postdoctoral and Associate Research Scientists in their crucial role to solve the COVID-19 crisis.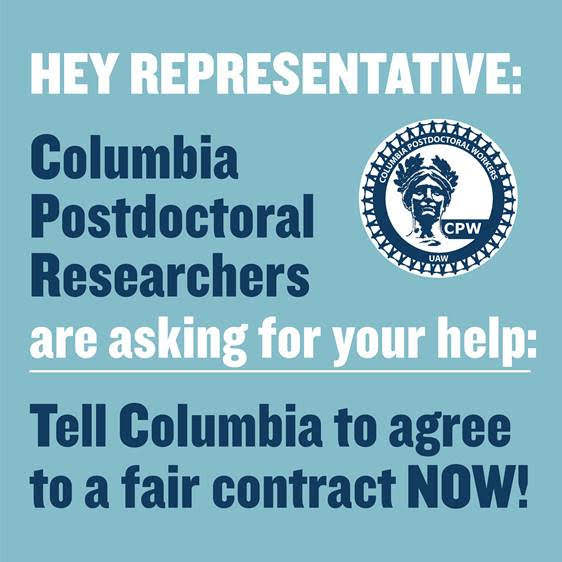 In an ongoing effort to  bargain a fair first contract by April 6th 2020, we asked to Representatives Meng, Nadler, Espaillat, Ocasio-Cortez, and Lowey to support our efforts to secure a fair agreement.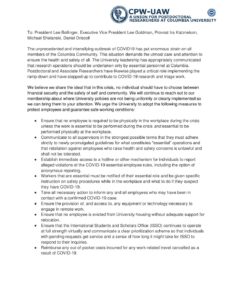 Our elected bargaining committee sent a letter to the administration on the management of the research program at Columbia during the COVID-19 crisis. Our bargaining committee made requests to mitigate the impact on Postdoctoral and Associate Research Scientists.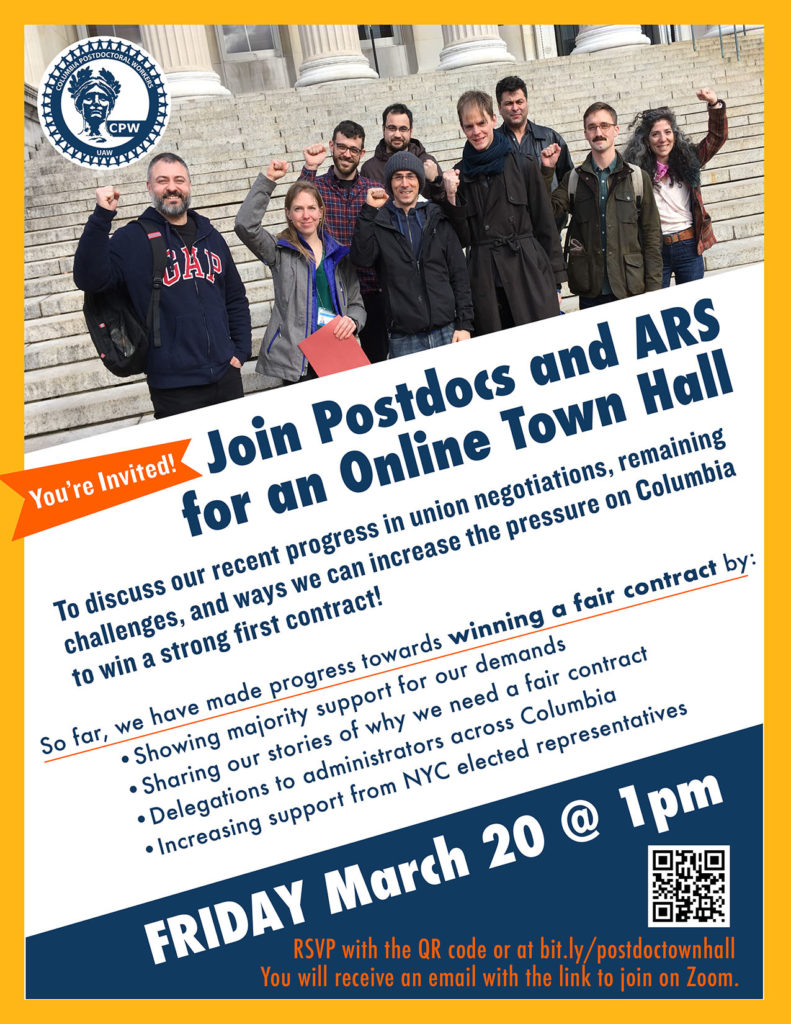 With the ongoing COVID-19 outbreak only becoming more critical, we converted our online town hall into a space to discuss how the crisis is affecting researchers, bargaining and what we can do as a union to support each other and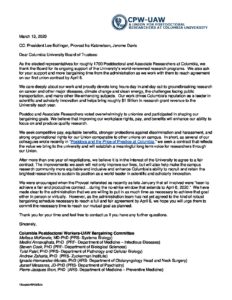 On Friday March 13th, 2020 our elected bargaining committee sent this letter to the Columbia Board of Trustees to communicate our willingness to continue to bargain a fair agreement, either in person or virtually, before the April 6th deadline.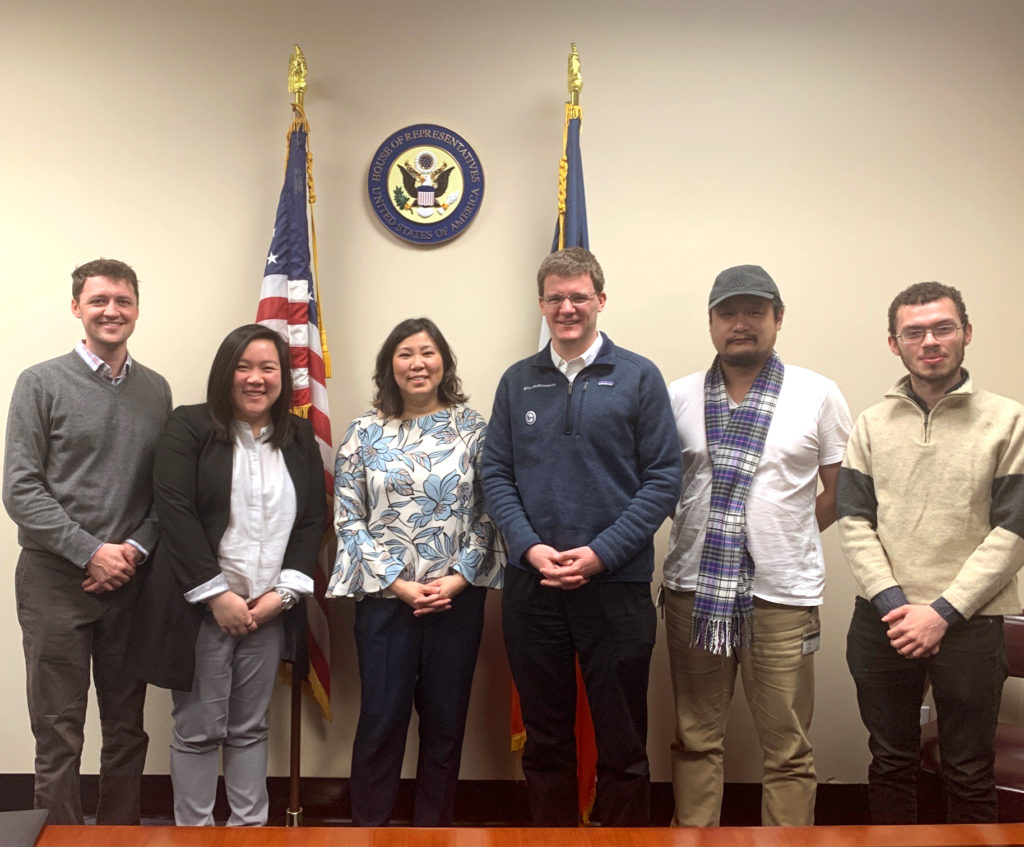 A delegation of researchers from our union and GWC-UAW Local 2110 Graduate Workers of Columbia, met with US Representative Grace Meng to explain our bargaining goals. Congresswoman Meng sits on the House Appropriations Committee that oversees the federal budget funding most of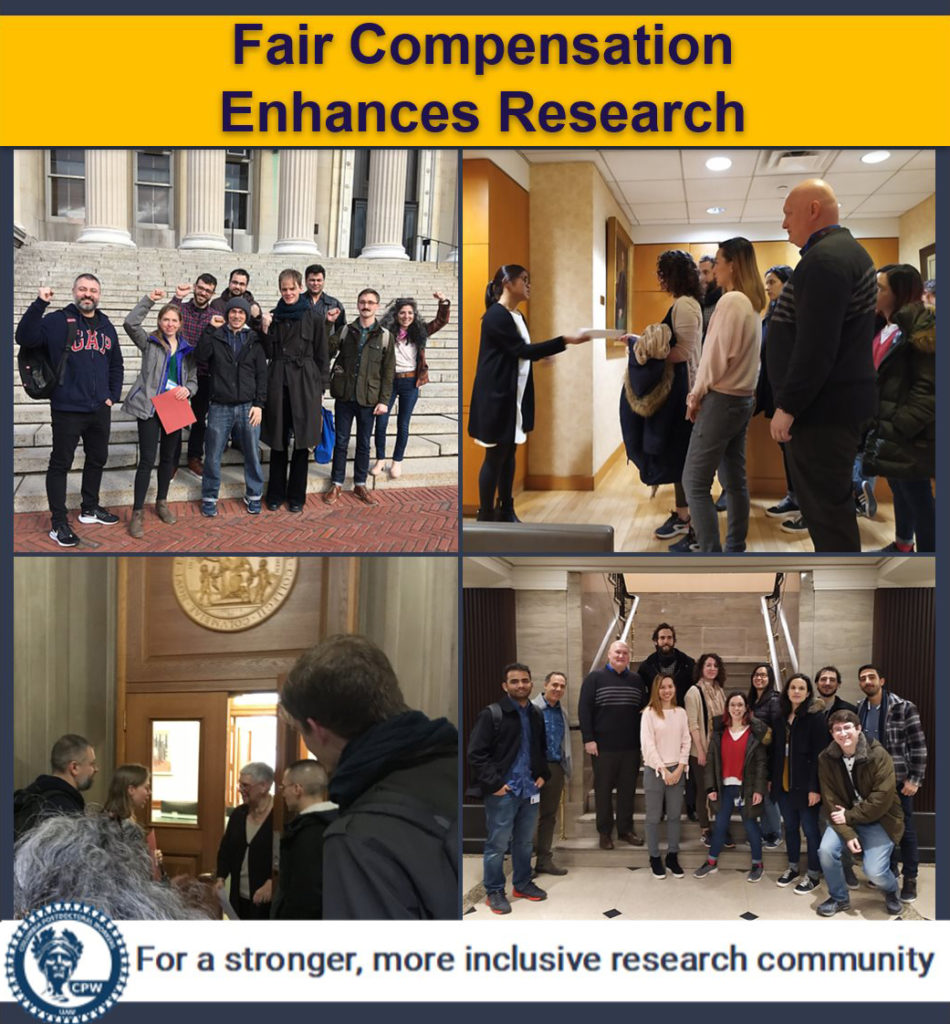 Columbia's lagging compensation practices undermine quality research. We delivered a letter from researchers spanning the entire Columbia community to Provost Katznelson and Dean Goldman urging the administration to do better.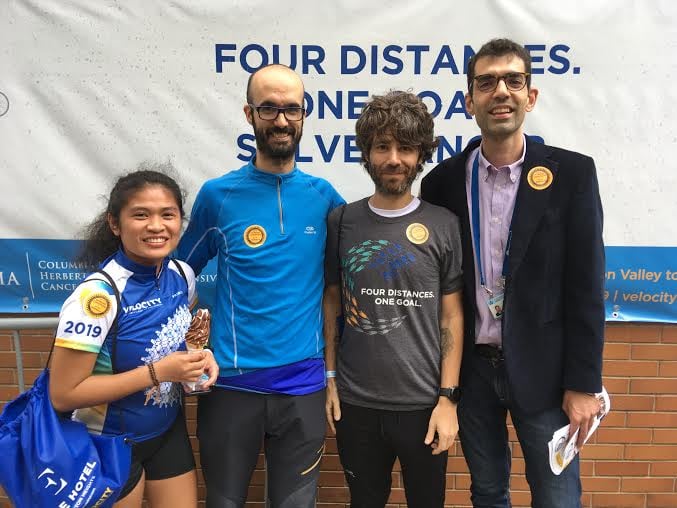 Postdocs and Associate Research Scientists joined other Columbia community members at the annual Velocity Ride. We are excited to be negotiating improvements to our working conditions so that we can produce better cancer research. Better Working Conditions = Better Research!
As a result of all of our hard work over the last few years and GWC's  strike (the Grad Union) Columbia University proposed a framework agreement to recognize and bargain with both Unions. Postdoctoral researcher voted 95% in favor of the agreement which also was approved by the Grad workers. We keep moving towards bargaining no later than February 25th 2018!!