<!========= Cool Timeline PRO 2.7.2 =========>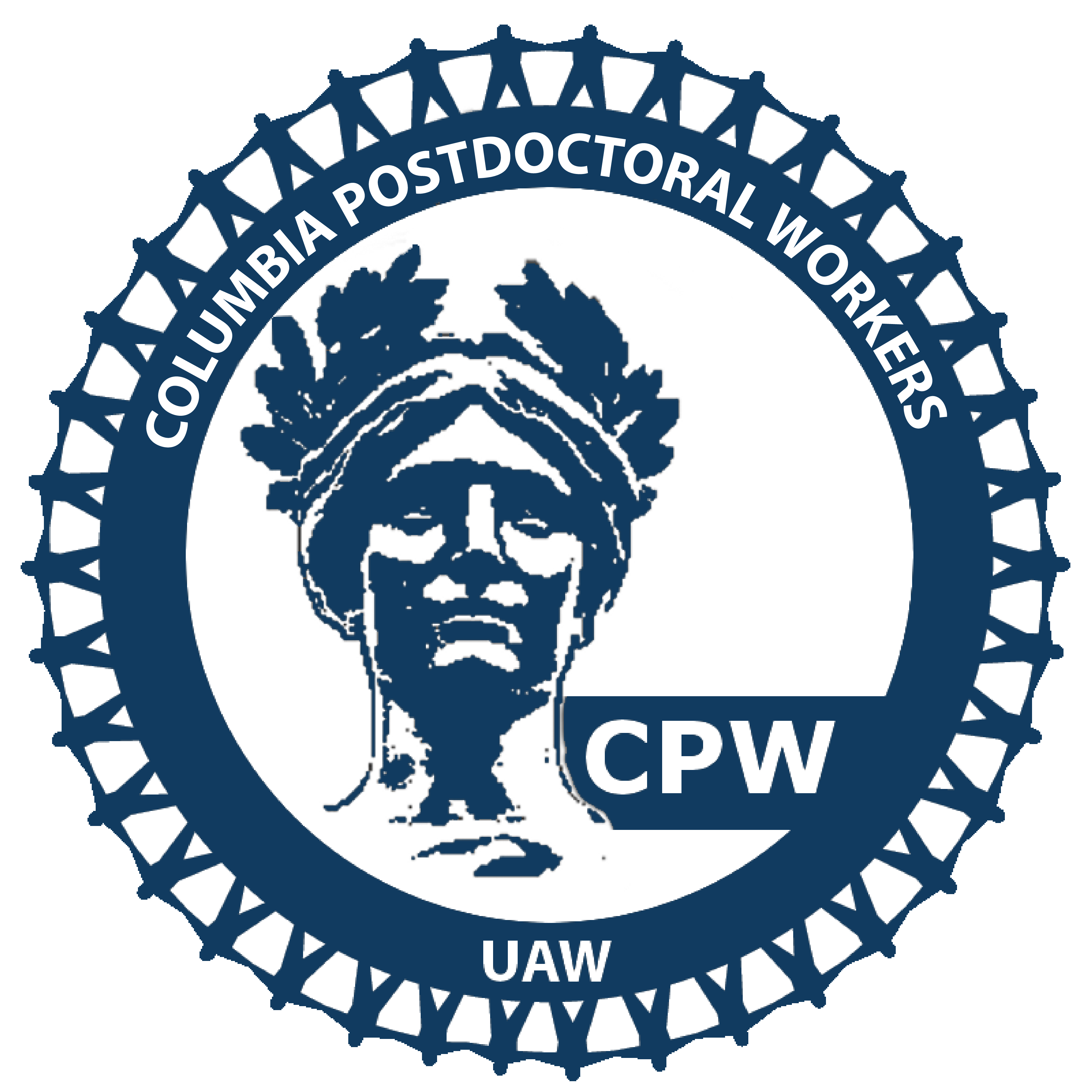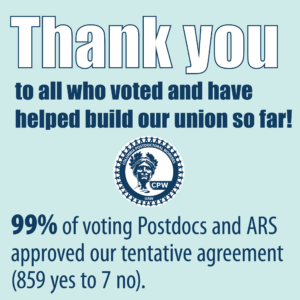 The vote on whether to ratify our tentative agreement with Columbia concluded with 99% of those participating voting yes to ratify our contract. Thank you to everyone who participated in the vote. After years of organizing and 16 months of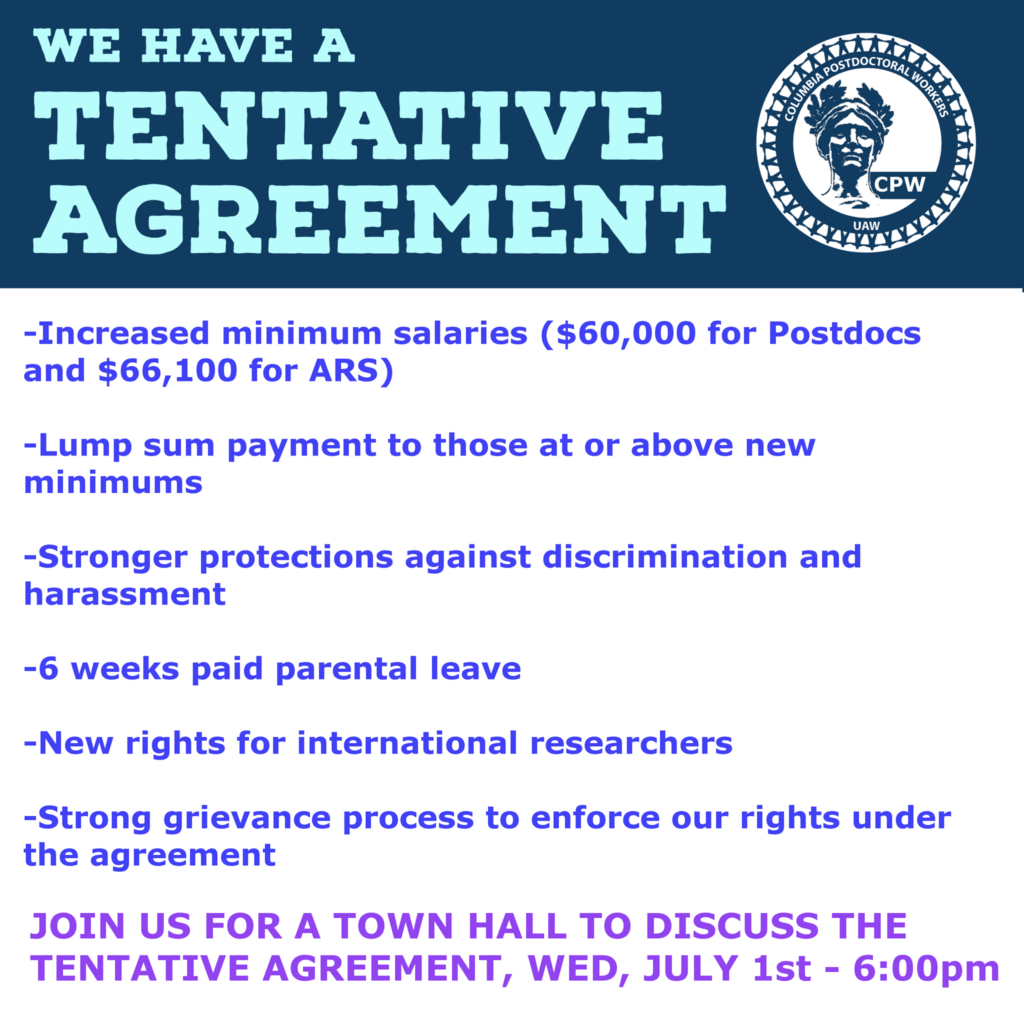 Our Bargaining Committee have reached a tentative agreement! After 16 months of bargaining and years of organizing we have won important improvements to our rights and working conditions. Please join us for a town hall Wed, 7/1 at 6:00pm.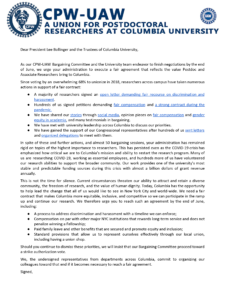 More than 200 Postdoctoral and Associate Researchers who come from departments comprising 90% of our workforce sign a letter indicating that if the administration continues to dismiss our core priorities, we will insist that our Bargaining Committee proceed toward a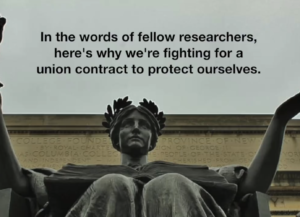 Columbia can and must do better. Postdoc and Associate Researchers need a fair contract with stronger protections against discrimination, harassment and bullying.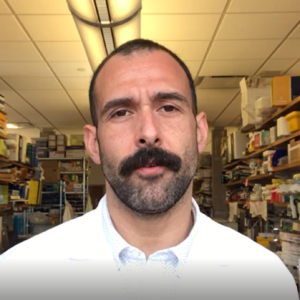 Many Postdocs and Associate Researchers have been volunteering during the COVID-19 crisis. We are integral to Columbia University in the City of New York's research mission and deserve a fair contract now.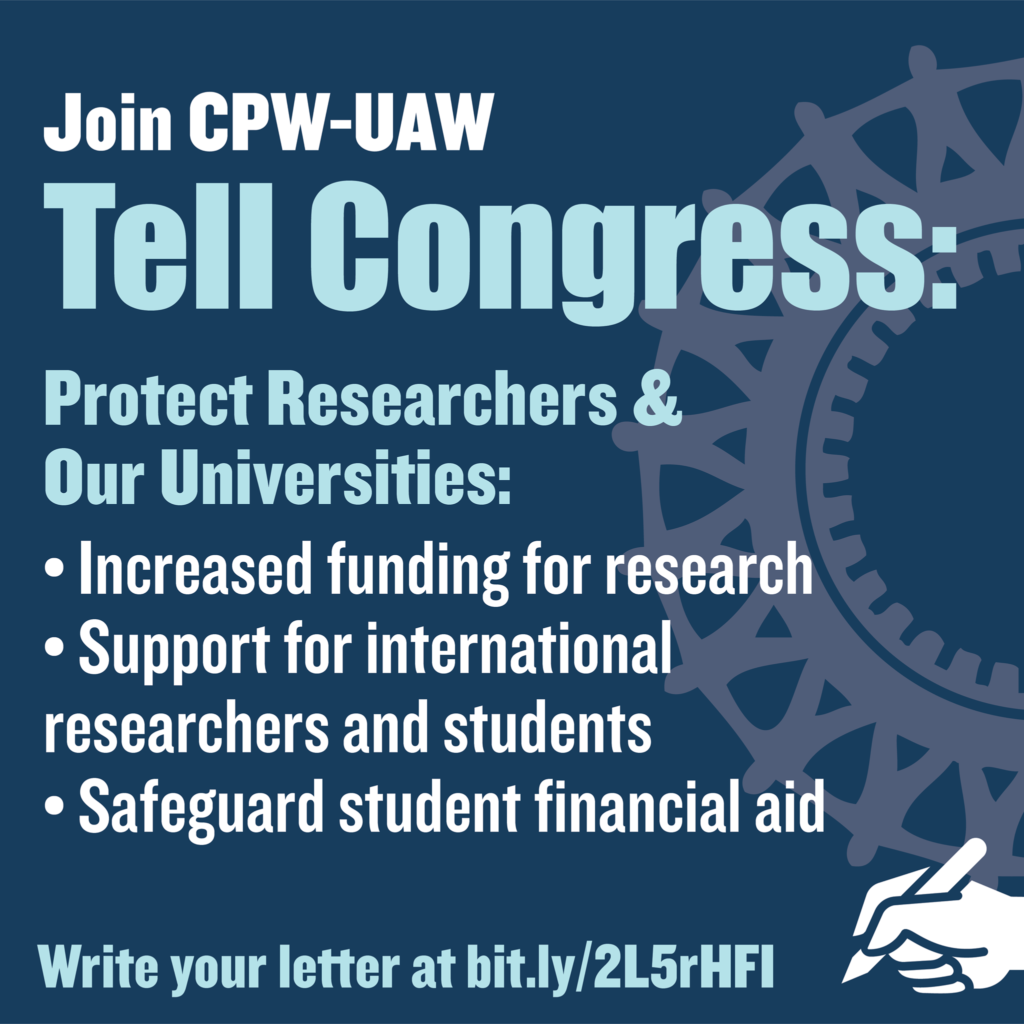 Across the country, UAW Academic Workers – from Columbia, to the University of Washington, to the University of California – came together to make our voices heard in Congress about the support we need to keep our universities and research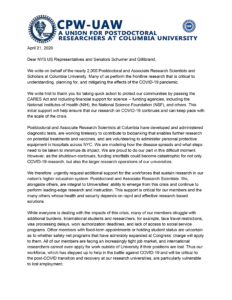 Our elected bargaining committee sent a letter to NY and US Representatives asking for additional funding and resources to support Postdoctoral and Associate Research Scientists in their crucial role to solve the COVID-19 crisis.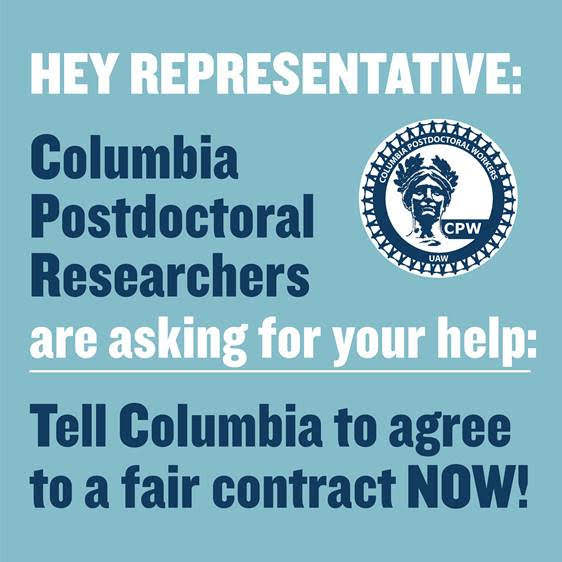 In an ongoing effort to  bargain a fair first contract by April 6th 2020, we asked to Representatives Meng, Nadler, Espaillat, Ocasio-Cortez, and Lowey to support our efforts to secure a fair agreement.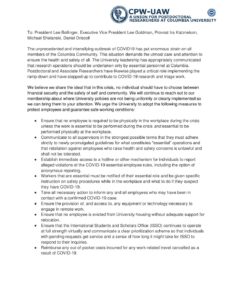 Our elected bargaining committee sent a letter to the administration on the management of the research program at Columbia during the COVID-19 crisis. Our bargaining committee made requests to mitigate the impact on Postdoctoral and Associate Research Scientists.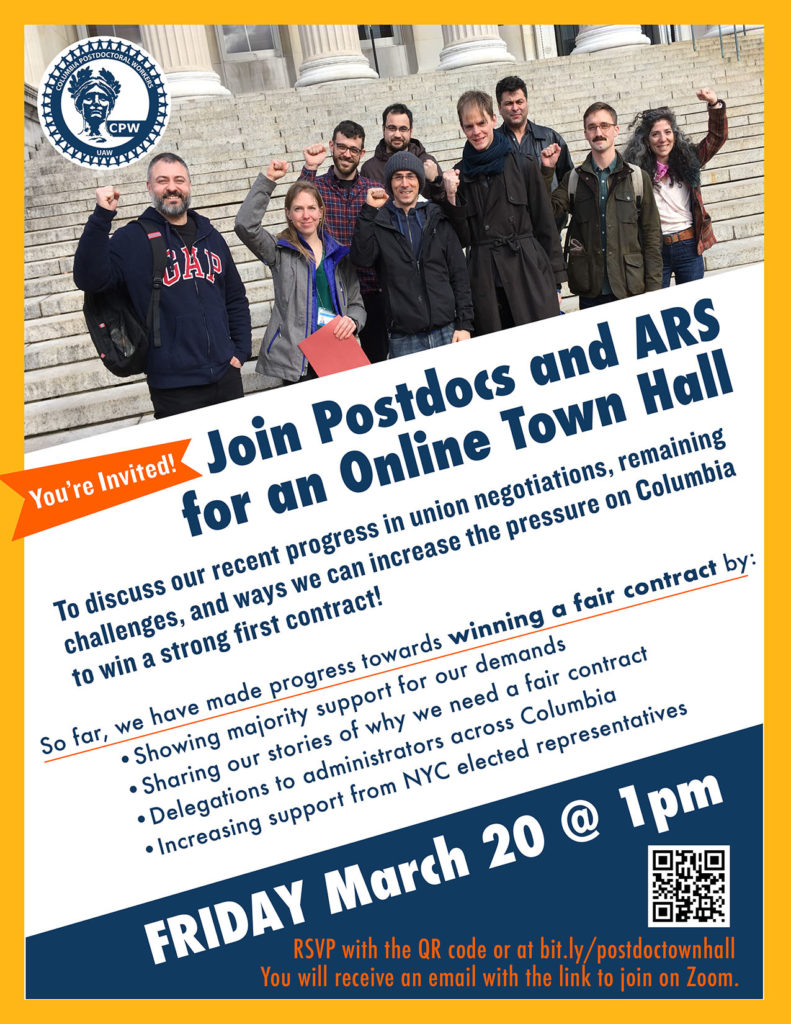 With the ongoing COVID-19 outbreak only becoming more critical, we converted our online town hall into a space to discuss how the crisis is affecting researchers, bargaining and what we can do as a union to support each other and
As a result of all of our hard work over the last few years and GWC's  strike (the Grad Union) Columbia University proposed a framework agreement to recognize and bargain with both Unions. Postdoctoral researcher voted 95% in favor of the agreement which also was approved by the Grad workers. We keep moving towards bargaining no later than February 25th 2018!!