<!========= Cool Timeline PRO 2.7.2 =========>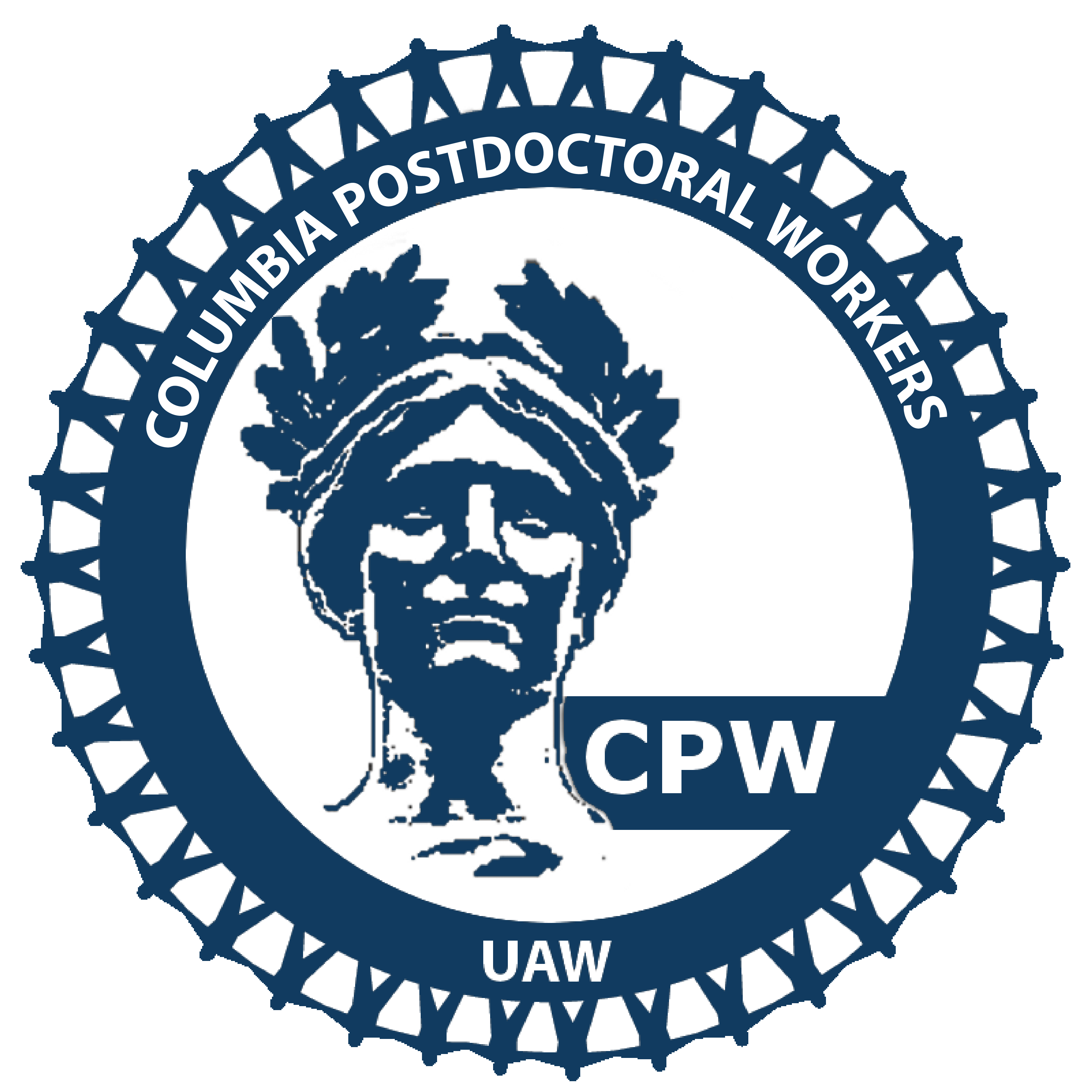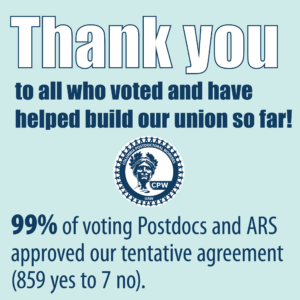 The vote on whether to ratify our tentative agreement with Columbia concluded with 99% of those participating voting yes to ratify our contract. Thank you to everyone who participated in the vote. After years of organizing and 16 months of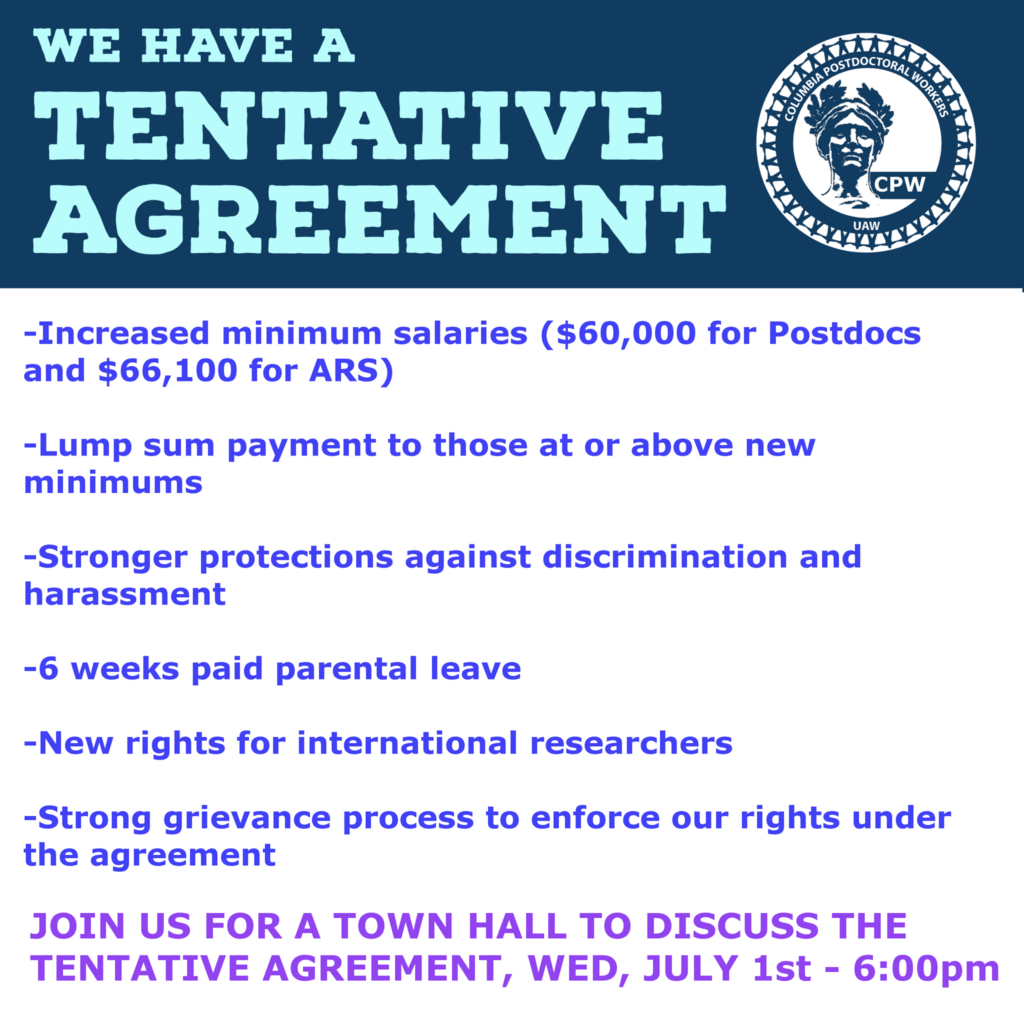 Our Bargaining Committee have reached a tentative agreement! After 16 months of bargaining and years of organizing we have won important improvements to our rights and working conditions. Please join us for a town hall Wed, 7/1 at 6:00pm.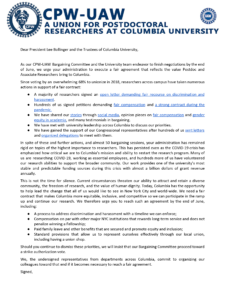 More than 200 Postdoctoral and Associate Researchers who come from departments comprising 90% of our workforce sign a letter indicating that if the administration continues to dismiss our core priorities, we will insist that our Bargaining Committee proceed toward a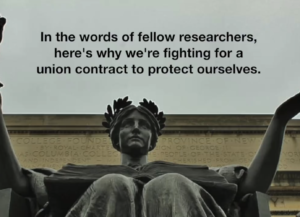 Columbia can and must do better. Postdoc and Associate Researchers need a fair contract with stronger protections against discrimination, harassment and bullying.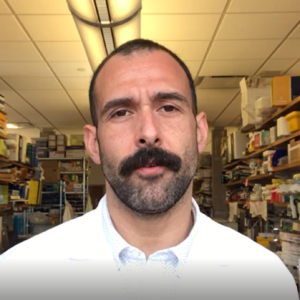 Many Postdocs and Associate Researchers have been volunteering during the COVID-19 crisis. We are integral to Columbia University in the City of New York's research mission and deserve a fair contract now.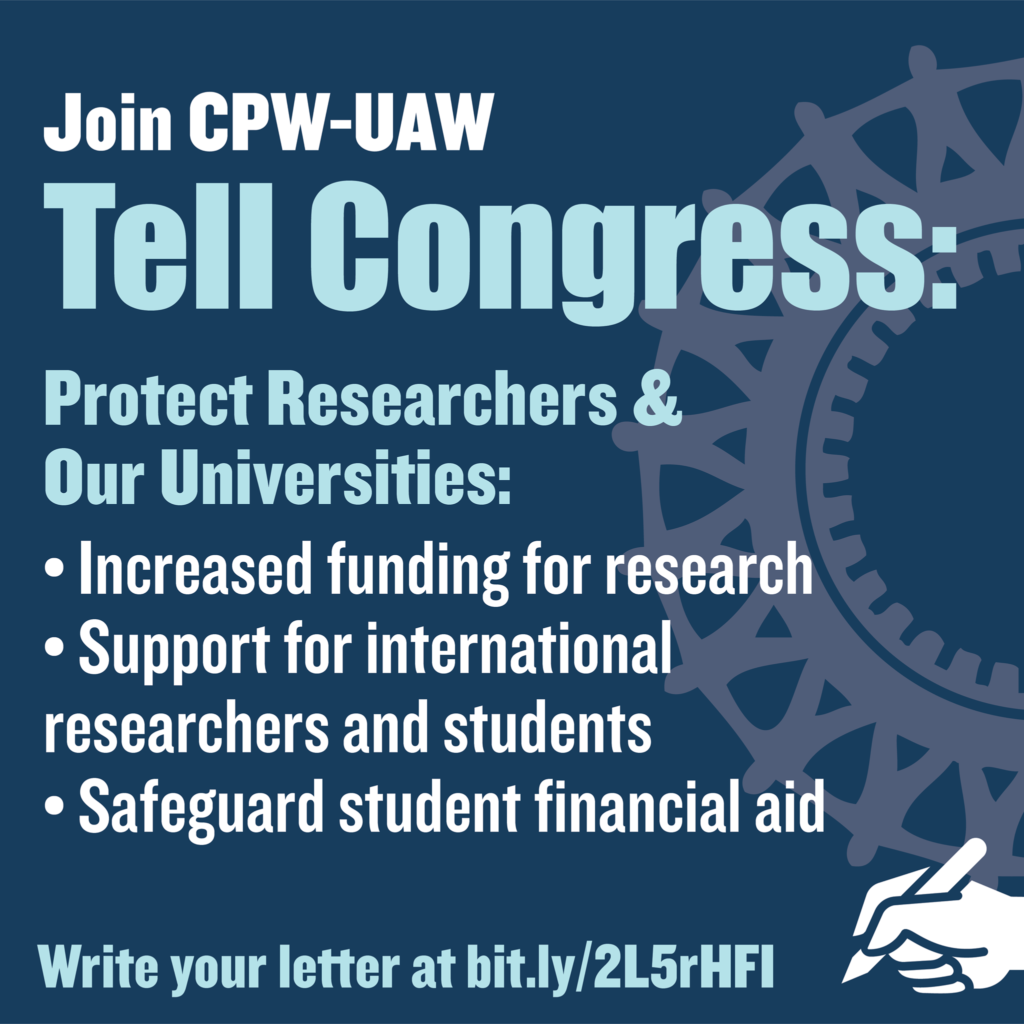 Across the country, UAW Academic Workers – from Columbia, to the University of Washington, to the University of California – came together to make our voices heard in Congress about the support we need to keep our universities and research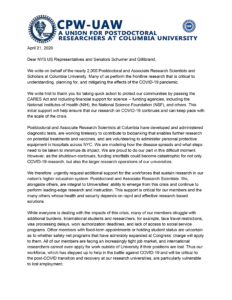 Our elected bargaining committee sent a letter to NY and US Representatives asking for additional funding and resources to support Postdoctoral and Associate Research Scientists in their crucial role to solve the COVID-19 crisis.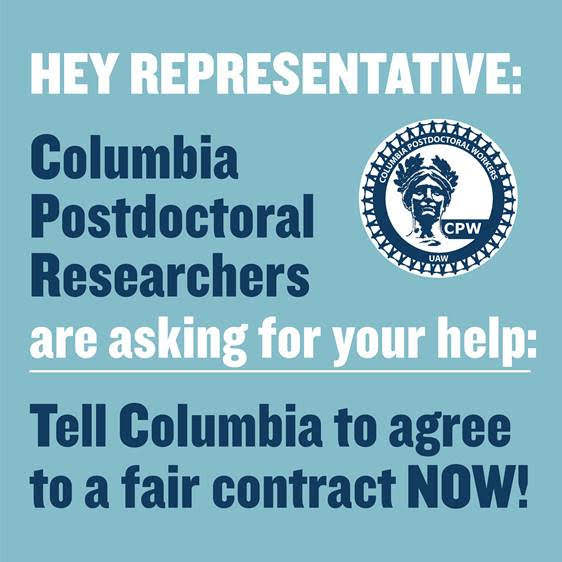 In an ongoing effort to  bargain a fair first contract by April 6th 2020, we asked to Representatives Meng, Nadler, Espaillat, Ocasio-Cortez, and Lowey to support our efforts to secure a fair agreement.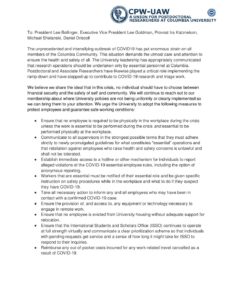 Our elected bargaining committee sent a letter to the administration on the management of the research program at Columbia during the COVID-19 crisis. Our bargaining committee made requests to mitigate the impact on Postdoctoral and Associate Research Scientists.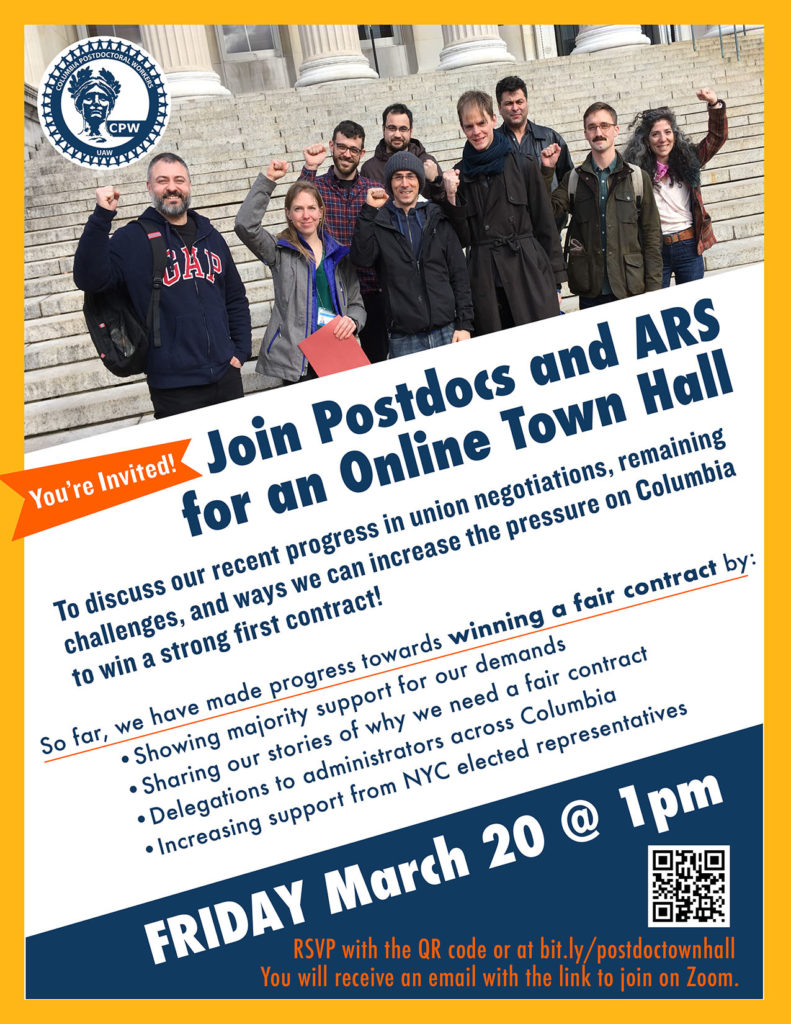 With the ongoing COVID-19 outbreak only becoming more critical, we converted our online town hall into a space to discuss how the crisis is affecting researchers, bargaining and what we can do as a union to support each other and
Two postdoctoral researcher witnesses give testimony about their experiences at Columbia showing  the common conditions and nature of our work whether we are classified as Postdoctoral Research Scientists/Scholars, Postdoctoral Research Fellows or Associate Research Scientists/Scholars.