Kind reminder that our July membership meeting will take place this Thursday July 21 at 6:30pm in hybrid mode: both in person at P&S room 12-460 on CUIMC and on zoom. Use one of the links below to RSVP.
RSVP to attend the membership meeting in person.
RSVP to attend the membership meeting on zoom.
This meeting will be the last one before the UAW Constitutional Convention (held in Detroit on July 25-29) and we will discuss some of the topics that may come up to inform the votes of our representative. Please read more details about our membership meeting here.
And if you have time, follow the links below to read some of the resolutions that may come for a vote and bring you thoughts
Columbia SEIU1199 workers picketing today at CUIMC!
We received a flyer (attached) with some information about the ongoing bargaginign of our Medical Campus colleagues in SEIU 1199, fighting for affordable healthcare and fair wage increases. Have a look at this video from a walk-in they did 2 weeks ago to deliver their proposals to management: https://www.instagram.com/p/CfaOiy3gjwK/
They will be at the medical campus at 630 W 168th St from 11-2 today, Tuesday 07/09/2022. Please consider stopping by to learn about their negotiations and show support from our union!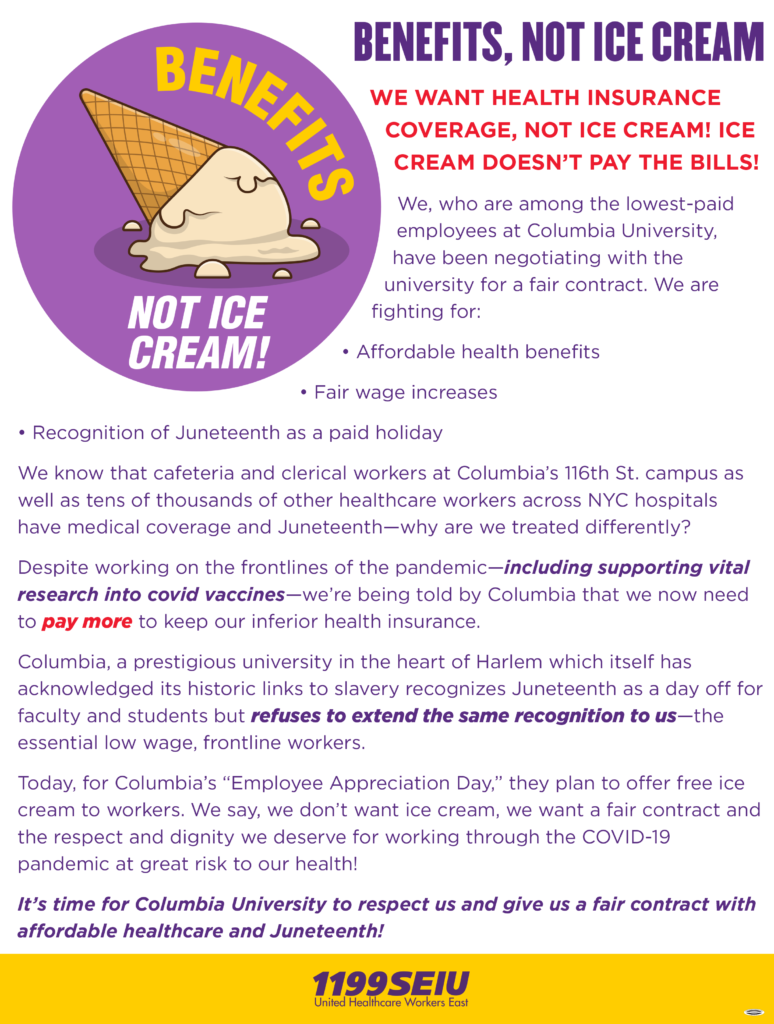 In Solidarity,
CPW-UAW Executive Board
P.S. – To stay informed about our union, make sure to check our website columbiapostdocunion.org, and follow us on Twitter, and Facebook.