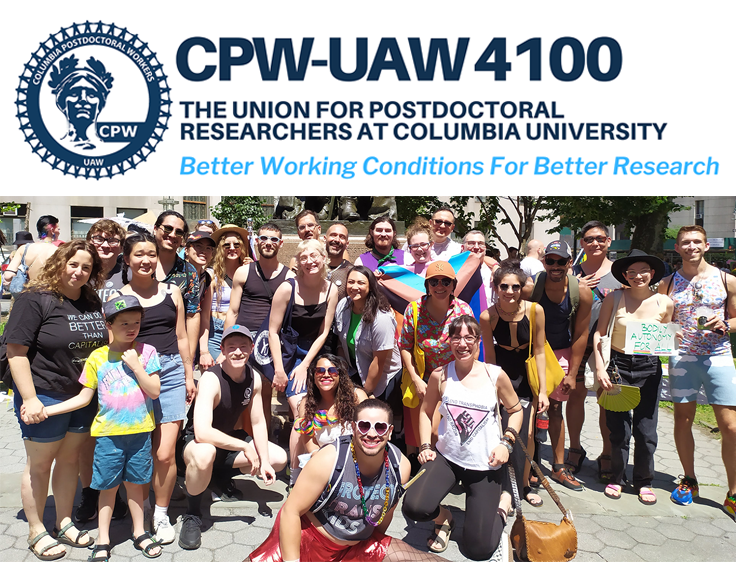 Morningside Anti-Racism, Diversity, Equity, Inclusion and Accessibility focus group
We are thrilled to announce a new initiative that our Working Group on Anti-Racism, Diversity, Equity, Inclusion and Accessibility (ARDEIA) has been working on for the past weeks. This group's overarching goal has been to systematically review Columbia´s policies on diversity -with a focus on postdoctoral and associate research scientists- and lay the groundwork to fight for a contract with strong, progressive and inclusive language.
As we are geared towards our second contract negotiations, we are inviting you to a series of focus groups with the aim of collecting information on your experiences and perception regarding racism, discrimination, inclusion of minorities, accessibility, belonging and representation. These will be 1h-long discussions happening at lunch time (lunch will be provided) on 3 different days in each of the main campuses:
CUIMC: July 12th 12-1.30 pm, Vagelos P&S P&S, Todd Amphitheater, room 16-405
Morningside: July 19th 12-1.30 pm, Fairchild building, room 1000
Zuckerman Institute: August 2nd 12-1.30pm, JLGSC L8-086
You can sign up for a Focus Group in this google form.
Participation is voluntary and will provide very valuable information, allowing us to design a roadmap of priorities for our bargaining committee negotiating our next contract.
Looking forward to discussing in depth these key issues with you all and hearing your ideas and feedback.