<!========= Cool Timeline PRO 3.2 =========>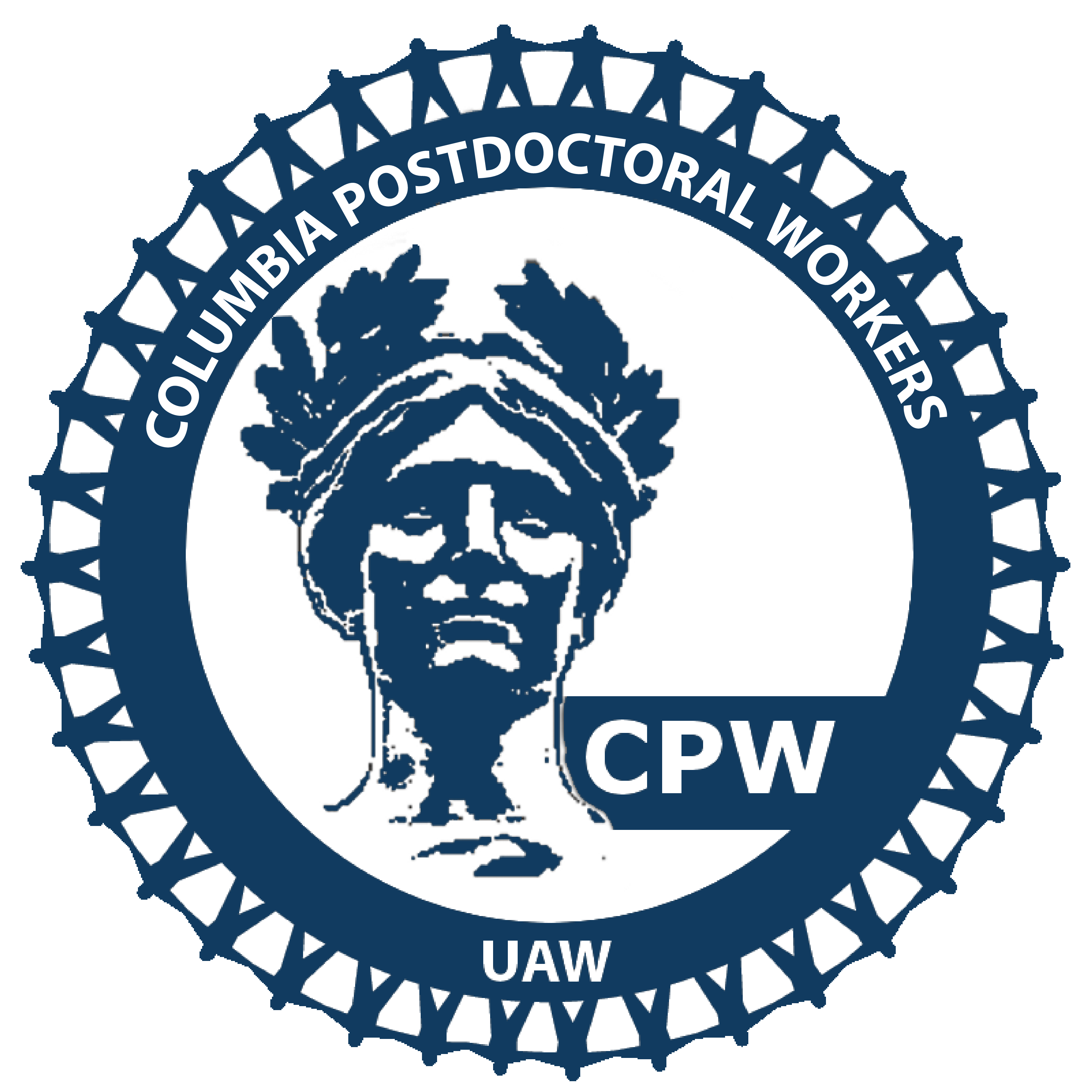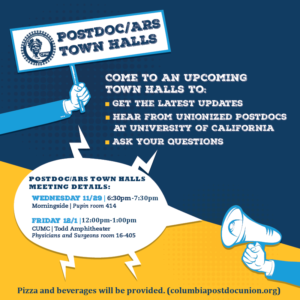 CPW hosts a new round of town halls for postdocs to discuss how the campaign is going and to continue sharing thoughts about issues that could be addressed through collective bargaining.  Postdocs also begin to discuss the process of unionizing from the card campaign all the way through voting to approve a first contract with Columbia. And postdocs from the University of California skype into the town halls to discuss their success organizing and negotiating improvements through their union.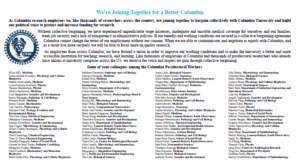 After dozens of meetings and hundreds of conversations about why postdocs want a union, supportive postdoctoral researchers from all across Columbia decide to start a union card signing campaign and name the union Columbia Postdoctoral Workers-UAW CPW-UAW. By this point, postdocs have identified a wide array of improvements they would like to  pursue through having a union, such as: stronger systems of recourse for addressing sexual harassment and discrimination; expanded access to paid parental leave; fair grievance procedures, salary increases that keep up with the cost of living in New York City and competitor research institutions; and improved health benefits. Postdoctoral researchers engage in hundreds more conversations about how forming a union can enable a stronger, more democratic process to pursue improvements in all these areas.

As postdocs continue discussing unionization, they increasingly participate in joint activities with supporters of Graduate Workers of Columbia-UAW (GWC-UAW) such as attending the March for Science in DC.

Postdocs at Columbia begin discussing forming a union and hold open Town Halls in early July 2017. Based on the success of graduate student workers and support staff on campus, as well as the success of postdocs at the University of California, Columbia postdocs reach out to the UAW to learn more and ask for support.

Inspired by the success of other postdocs who unionized, such as those at the University of California and University of Massachusetts, Columbia postdocs on various parts of campus start discussing the possibility of organizing a union.