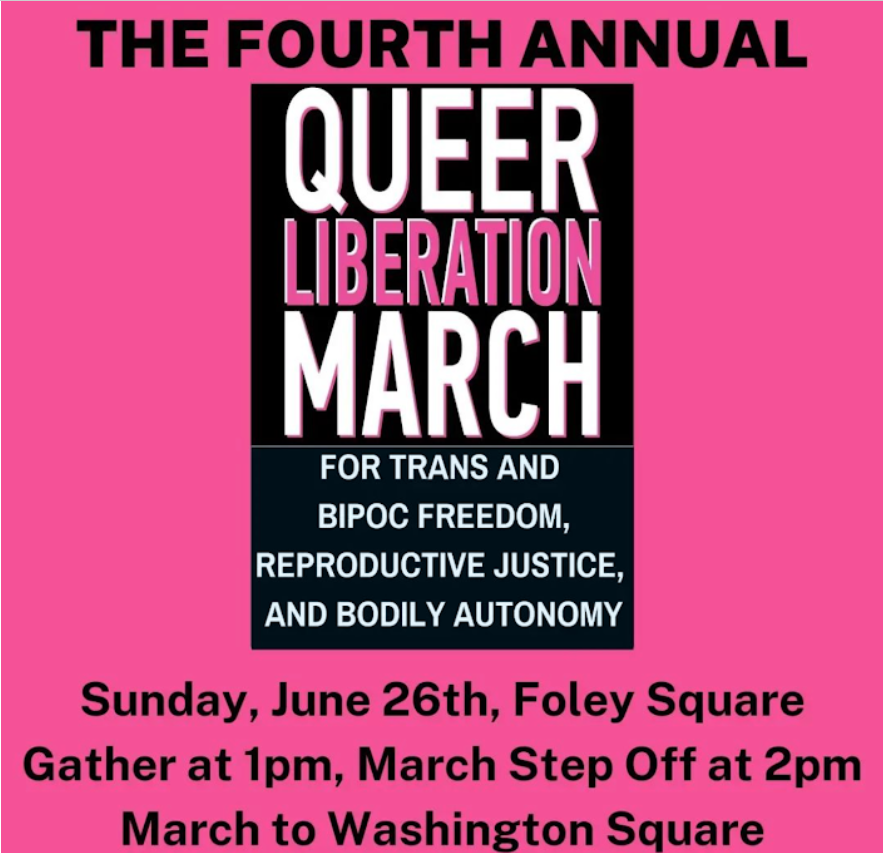 June 26: Queer Liberation March
The Anti-Racism, Diversity, Equity, Inclusion and Accessibility (ARDEIA) Working group is back in full force and would like to inform our members about our most recent initiatives. Although we celebrate diversity all year round, June is special as it is Pride month. It is a time to reflect on the strides and achievements the LGBTQAI2S+ community has made, but it is also a moment to demand and reclaim freedom and liberation for queer folks.
This year there is a special focus on attacks on transgender rights by conservative legislators across the country, but also on reproductive rights and bodily autonomy by the Supreme Court. That is why our local encourages our members to participate in the Queer Liberation March, Sunday June 26th at 2pm. If you´re interested in coming together for the march (NOTE: this is not a contingent) please sign up here. Mark your calendars!
We would also like to remind you all that June 19th, Juneteenth, has been deemed a federal holiday as we commemorate the emancipation of enslaved African-Americans. If you are not able to observe this holiday and need to work during Monday June 20th, you can request an alternate day off as per our contract.
Finally, we will follow up in the next month about the plan we have been developing in order to gather feedback from our members on how to make Columbia a more inclusive, equitable and accessible workplace for postdocs and ARSs by enforcing progressive and inclusive contract language. Stay tuned!